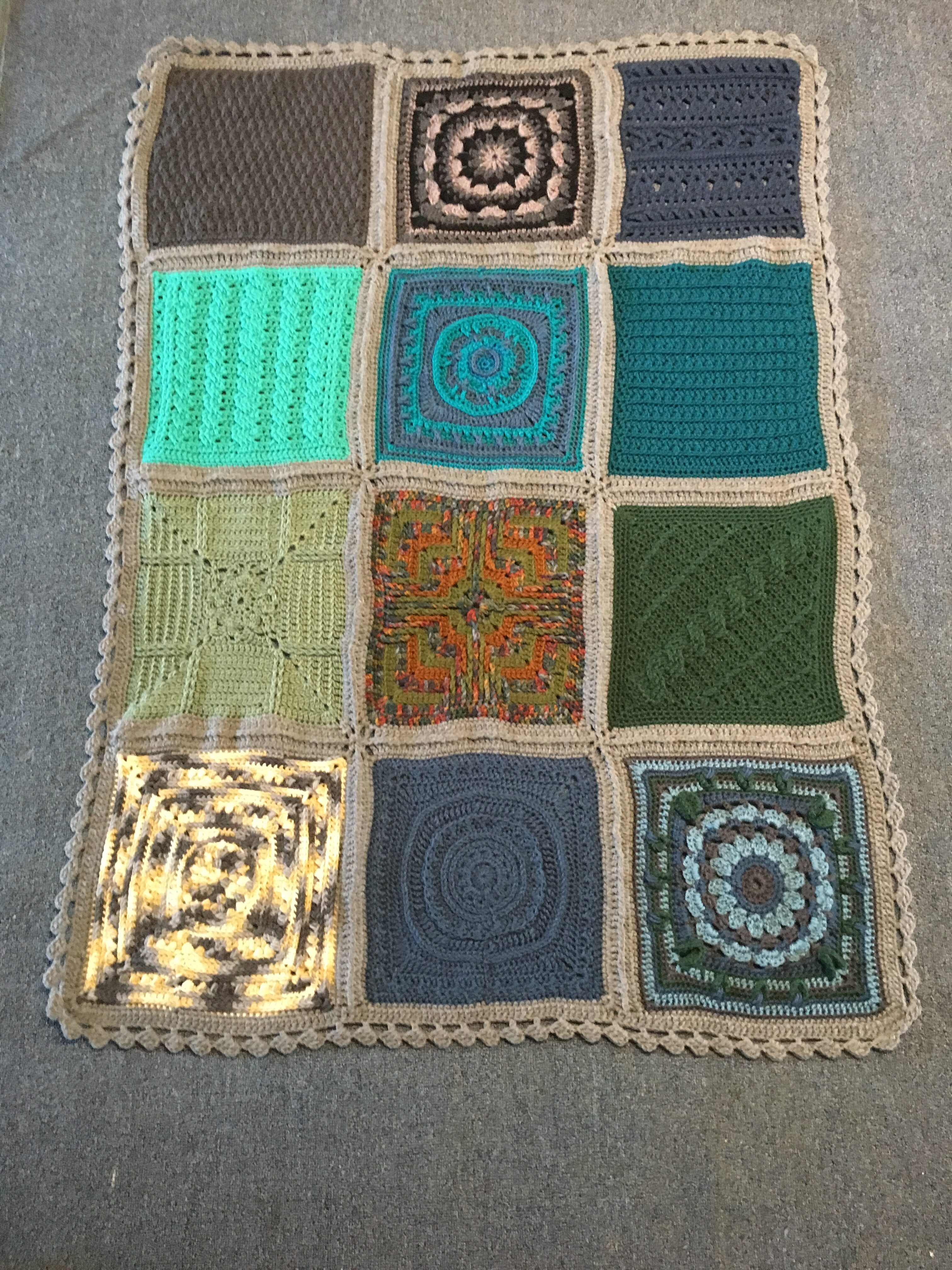 This is it, the end of the Patchwork Mystery CAL, well it's ALMOST over!  In today's post I will be sharing the Joining Squares and Adding a Border for the Patchwork Mystery CAL Afghan that I did.   Don't worry because if you just joined us for the CAL or are behind, the schedule will stay up in the group and our patterns will remain FREE on our websites or blogs!  If you are just coming across our CAL, you can find our Facebook Group Patchwork Mystery CAL here!
Joining my Afghan Squares was a challenge, with SO many different techniques out there it was hard to choose from, but I find one perfect for mine!  I used a DC techniques to Join my afghan squares.  Below is a picture on my Join and a Video Tutorial to show you exactly what I did.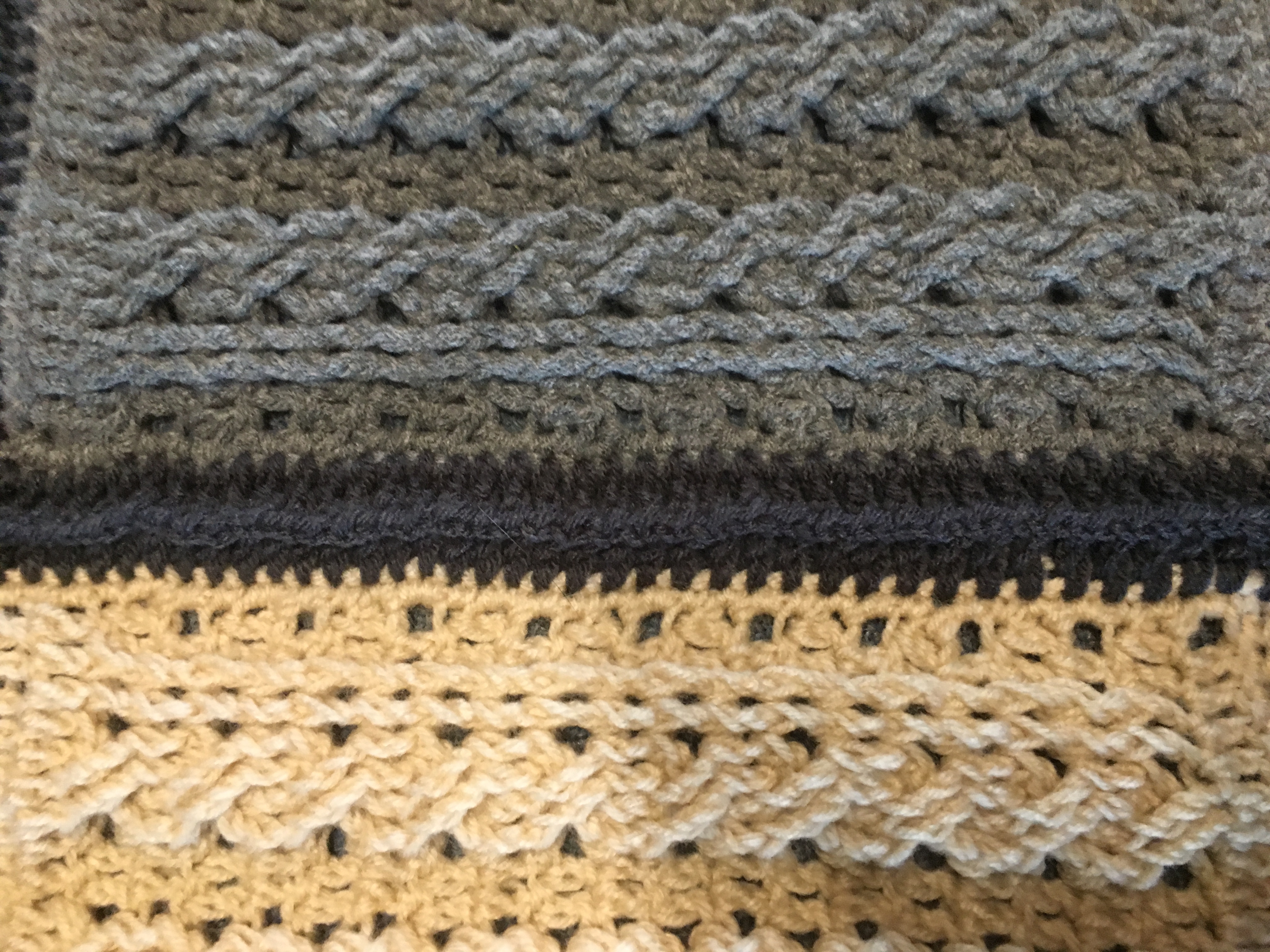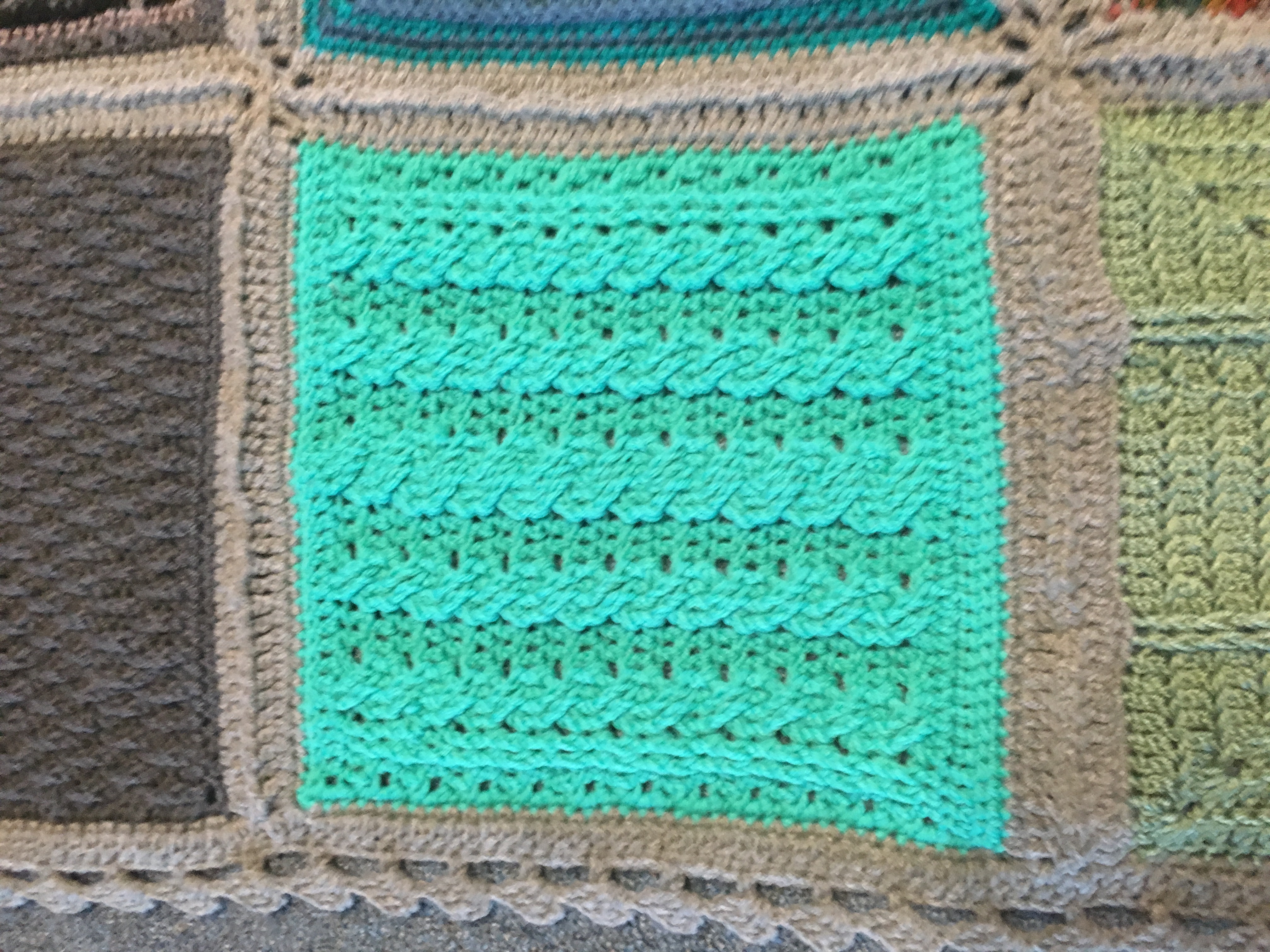 Once I joined all of my Afghan Squares, I added a DC Border around the whole Afghan.  After I did this I searched and searched Pinterest until I found the perfect decorative border I was looking for.  I call it the "Lollipop" technique.  lol  The actual pattern came from My Crafts which can be found here.
I also made a Video Tutorial of my "Lollipop" Border and you can find it below which is from my YouTube Channel.
And here is my finished Patchwork Mystery CAL Afghan!  I hope you like it and are able to find the perfect Join and Border for your Patchwork Mystery CAL Afghan!  Be sure to finish your Afghan and enter it in our Contest for a chance to win prizes!  You can find more about the Contest inside our Facebook Group Patchwork Mystery CAL here!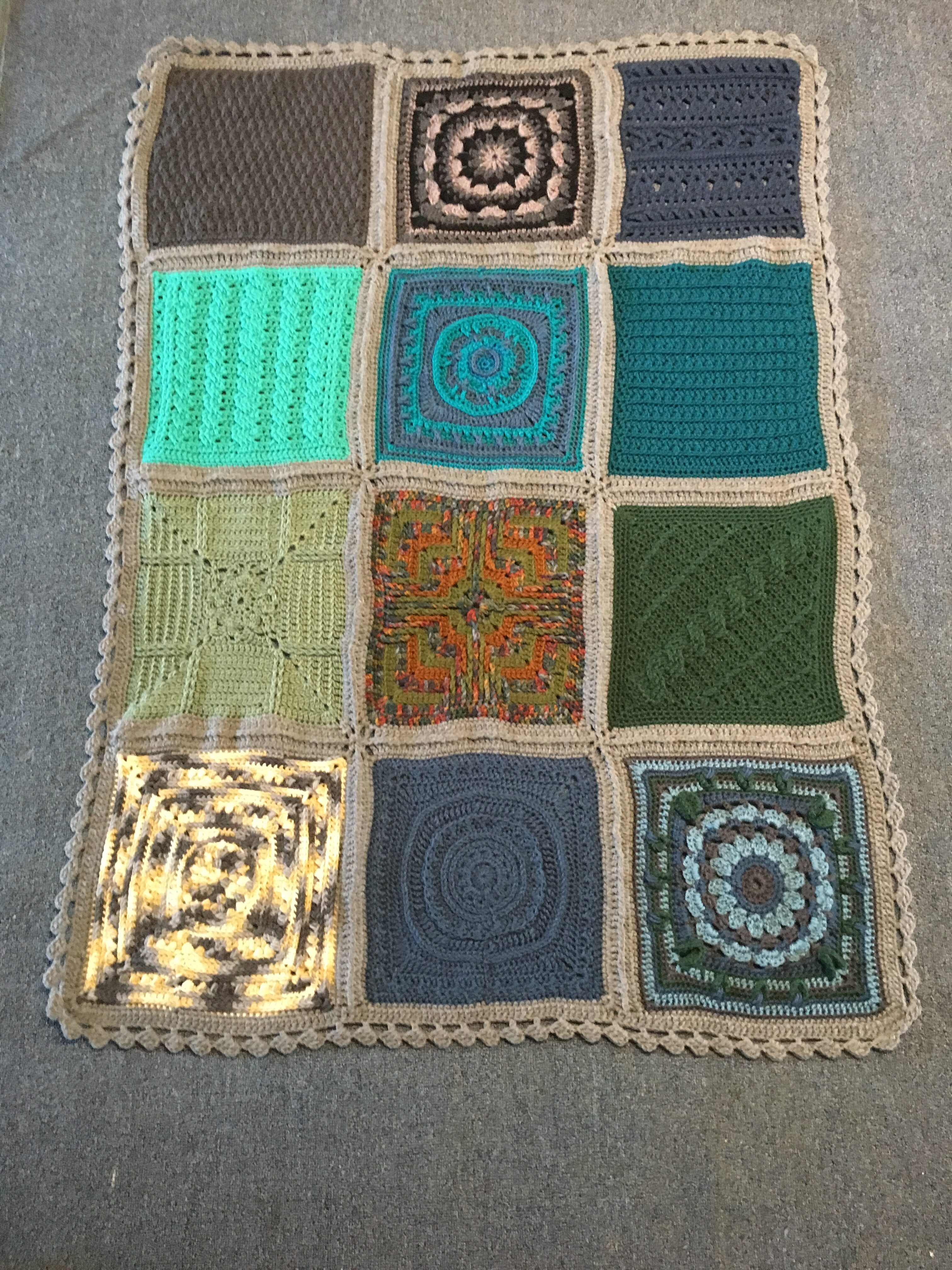 Thank you for joining us these past 12 weeks!  It has been an amazing journey for all of us.  Most are new Fiber Artists and being asked to participate in this awesome CAL has been a Fabulous Ride!  I can't wait to watch these designers as they create more Fiber Art for all of us to enjoy!  (Myself Included) lol  I am VERY thankful I got to be a part of your lives as well!  Thank you!
Here are links to a few of the other designers in the group that posted how they joined their blankets:
Find me, Jo of Jo's Crafty Hook Designs at any one of these places listed below!  Subscribe to my email; follow me on Etsy, Instagram and Twitter; favorite my patterns at Ravelry; and watch and subscribe to my video tutorials on YouTube!
Website:      www.joscraftyhook.com
Etsy Shop:    www.etsy.com/shop/JosCraftyHook
Facebook:     www.facebook.com/JosCraftyHook
Facebook:     www.facebook.com/JosCraftyHookDesigns
Ravelry:       https://www.ravelry.com/designers/jos-crafty-hook
Instagram:    www.instagram.com/joscraftyhook
Instagram:   www.instagram.com/jo_bear38
Pinterest:     www.pinterest.com/baird0095
Twitter:         www.twitter.com/joscraftyhook
Twitter:        www.twitter.com/jo_baird
YouTube:  https://www.youtube.com/channel/UCk-6IB36bg4gkvaawn3xfdg