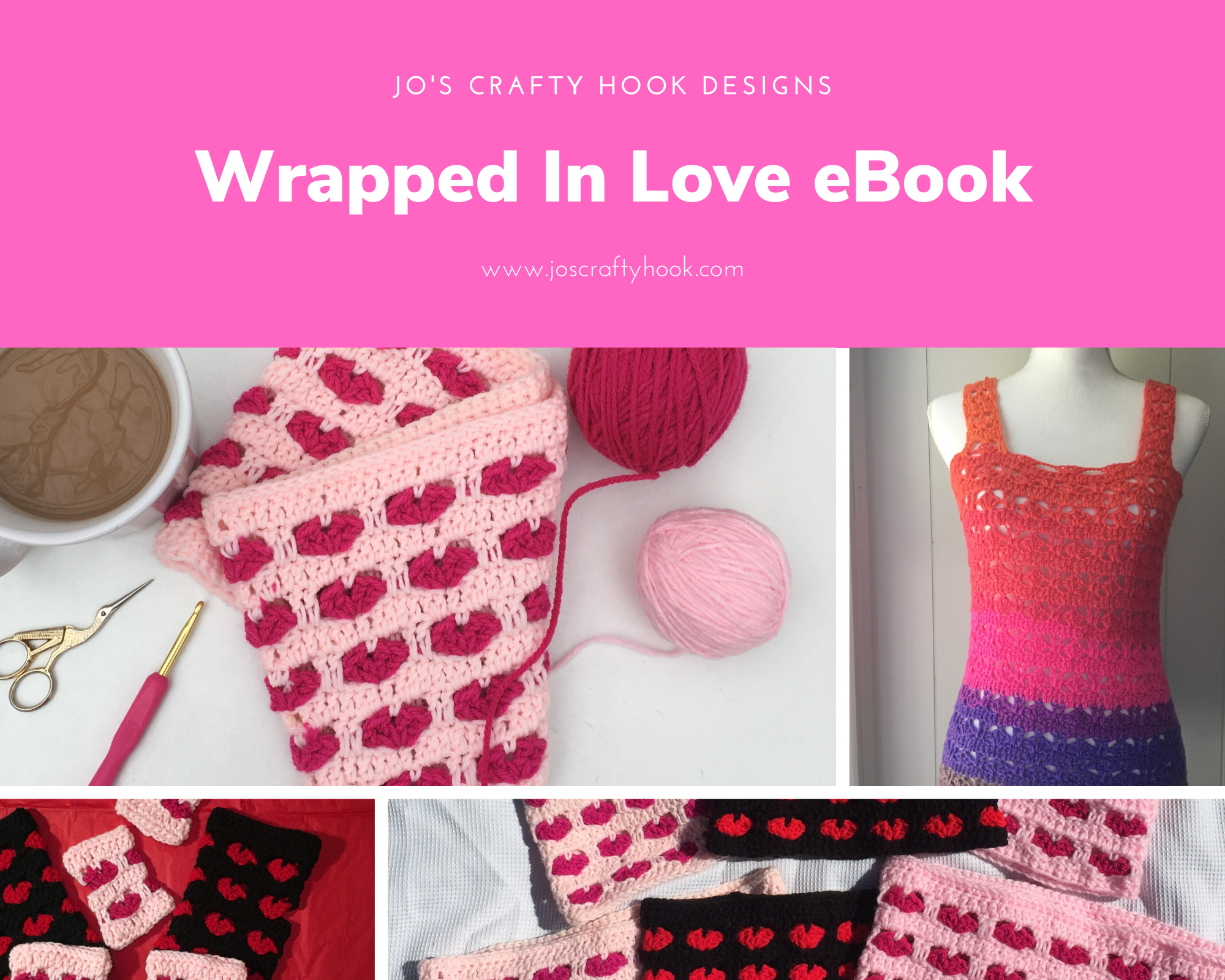 You can grab your copy of my Wrapped in Love eBook at my Etsy Shop here!  There are 12 Crochet Patterns to choose from and one crochet pattern never seen!  Grab your PDF copy of my eBook today!
Do you love to Crochet?  Are you looking for inspiration?  You will find some free crochet patterns here on my website.  If you prefer Ad-Free PDF crochet patterns that are not on my website then you can find them at my Etsy Shop JosCraftyHook here also at the Ravelry store here. 
Below are some of the Crochet Patterns you may see on my website in 2020!
This page contains affiliate links.  You can make a purchase using these links that I provide where I may receive compensation (at no added cost to you.)  Purchases you make will help keep my website, Etsy Shop, and my Ravelry Store going and provide quality designs just for you!
Our next CAL has started so you can join our Facebook Group and crochet the present and past CALs.  The past CALS can be found in our Units section.  Come join us at our FB Group Crochet-A-Long with us here. 
Here is the information for our current CAL (Crochet-A-Long) by Crystal Lynn.
click this link or use the coupon code CAL2020
between now and the start of the CAL (Feb. 22) and get 50% off the cost of the pattern
that is $2.49. After the 22nd it goes back up to $4.99
Or get your yarn kit and FREE pattern from KintPal
The first 3 weeks of the CAL we will be learning what a Graphgan is, how to read a graph, different techniques we can use to complete a graph pattern, and we will be working on some beginner friendly graphs. So, if this is your first time working with a graph pattern. Don't worry I will not be throwing you into the deep end with out a life jacket expecting you to know how to swim.
Starting on March 16th we will start on the Graduation CAL and we should be finishing up right before your graduate walks across the stage.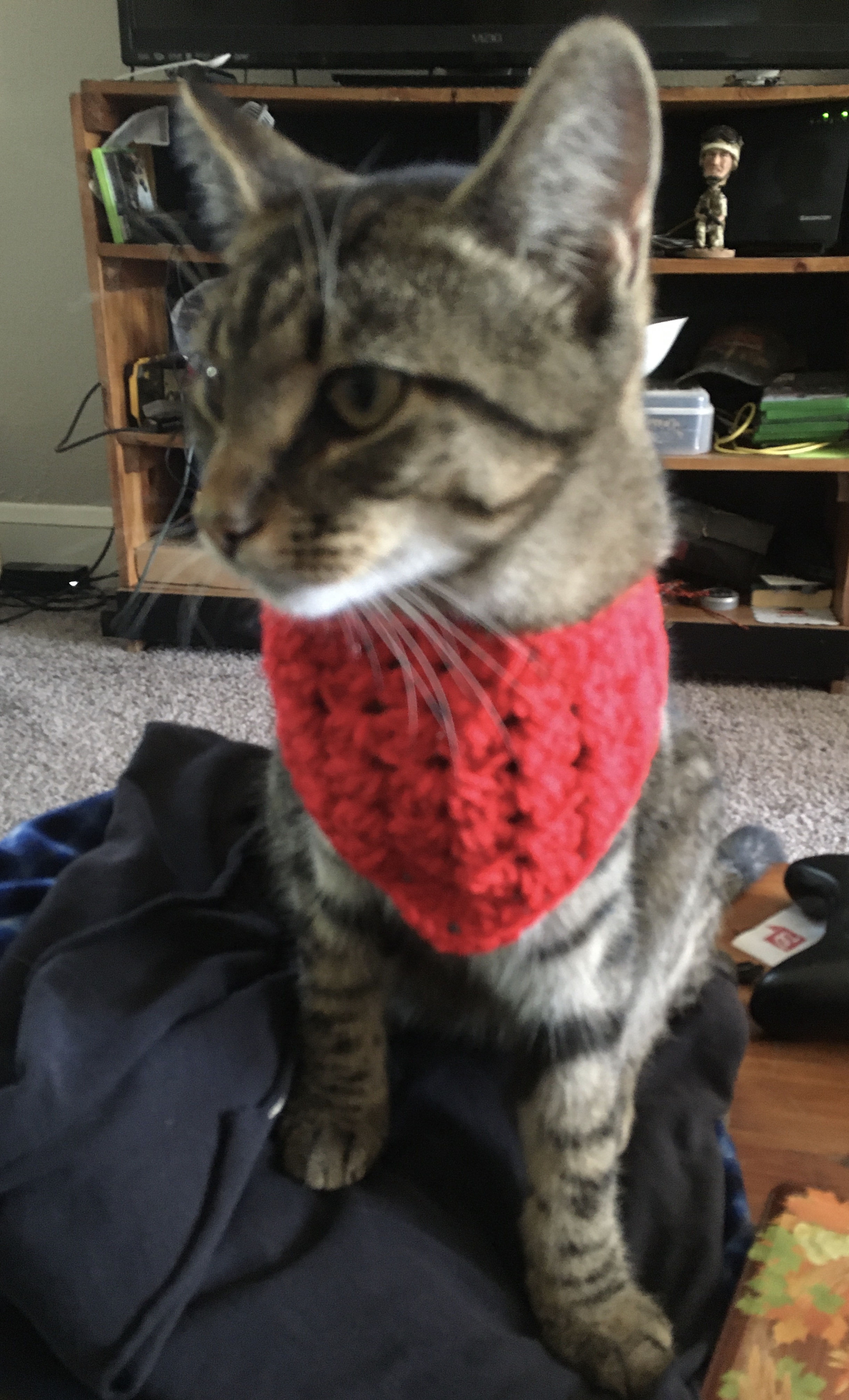 Stop by my Free Crochet Patterns here and crochet this adorable Pet Scarf.  The crochet pattern is fast and easy to do!   Happy Crocheting!
Custom Orders are ALWAYS Welcome. As I tell my customers… "Everything in my Shop can be customized to fit YOUR style, size and color!" Let Jo's Crafty Hook make YOU your own Handmade Crocheted Creations! Stop by my Etsy Shop and place your order today!
Are you like me and need to take Vitamins because you are "just that age?" lol
Online Leader for
Vitamins
& Supplements
What are you looking for?

FREE US Shipping
Free US Shipping on Lost April, 1250°C and Talori Brands!