I pray you and your families stay Safe and Healthy during these uncertain times.  If you are looking for something to help take your mind off the world for a while, I have a couple free crochet patterns to help with this at my website here.
This page contains affiliate links.  You can make a purchase using these links that I provide where I may receive compensation (at no added cost to you.)  Purchases you make will help keep my website, Etsy Shop, and my Ravelry Store going and provide quality designs just for you!
Please be sure to subscribe to my Newsletter.  As a new subscriber to my Newsletter you will receive a special discount to my Ravelry Store!  Also as a new subscriber you will receive news about upcoming sales, new free crochet patterns, giveaways and more!
Starting September 16th I will be hosting a free CAL (Crochet-A-Long) inside the Facebook Group Connie's Crochet Guild.  The CAL will feature my crochet design of the Twisted Cindy Messy Bun Hat Set.  The set features a Messy Bun, a Cowl, and Fingerless Gloves.  The sizes range from 0-6 months to Adult Large.  If you are interested in taking part you can join the Facebook Group here, be sure to tell them Jo sent ya!
If you would still like to participate in the CAL but you would prefer to download a pdf copy of the crochet pattern you can purchase the Twisted Cindy Messy Bun Hat Set for 50% off at Ravelry.  You can use the Coupon Code:  TWISTEDCAL and receive 50% off the crochet pattern.  If you prefer to use Etsy, the pattern is already 50% off, no coupon code needed.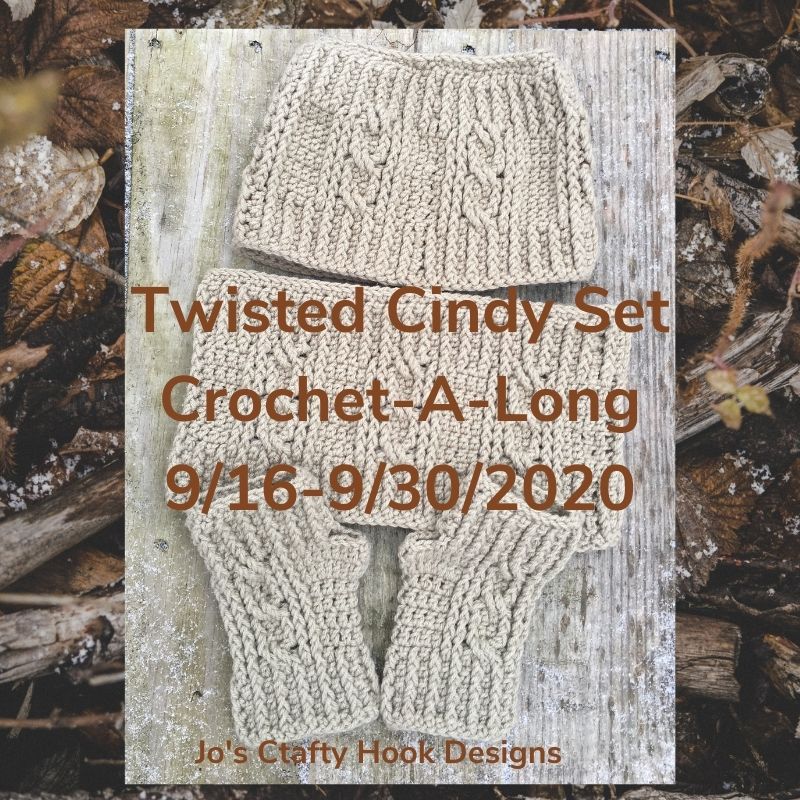 Starting September 28th Crystal Lynn will be hosting the first ever 7 day crochet challenge! We are all going to get together for 1 hour a day for 7 days.
She has pulled in some AMAZING designers from the group, and we are going to help you up your crochet game! How exciting! Also we will be doing this live to answer any questions…
Some of the things we are going to go over are:
1. How to read written patterns!
3. How to do a foundation! (single crochet and double crochet)
4. How to Reverse single crochet!
5. How to do cable stitches!
6. How to Corner 2 Corner!
7. How to add the finishing touches by weaving in your ends and blocking!
We are still working out all the details…
BUT WHO'S GOING TO JOIN US?
let me know, by commenting below!
To sign up for your spot head over to:
https://www.facebook.com/groups/312969576437581/
We might even be giving away prizes during the live events
Are  you looking for something to crochet you can wear during these cool Fall months?  Well I have a sweater pattern here on my website that would be perfect for you!  My Fairland Sweater crochet pattern is free on my website and can be found here!  If you would like the Ad Free PDF version, you can find it at the Ravelry Store Jo's Crafty Hook Designs here or at LoveCraft Jo's Crafty Hook Designs here or at my Etsy Shop JosCraftyHook here!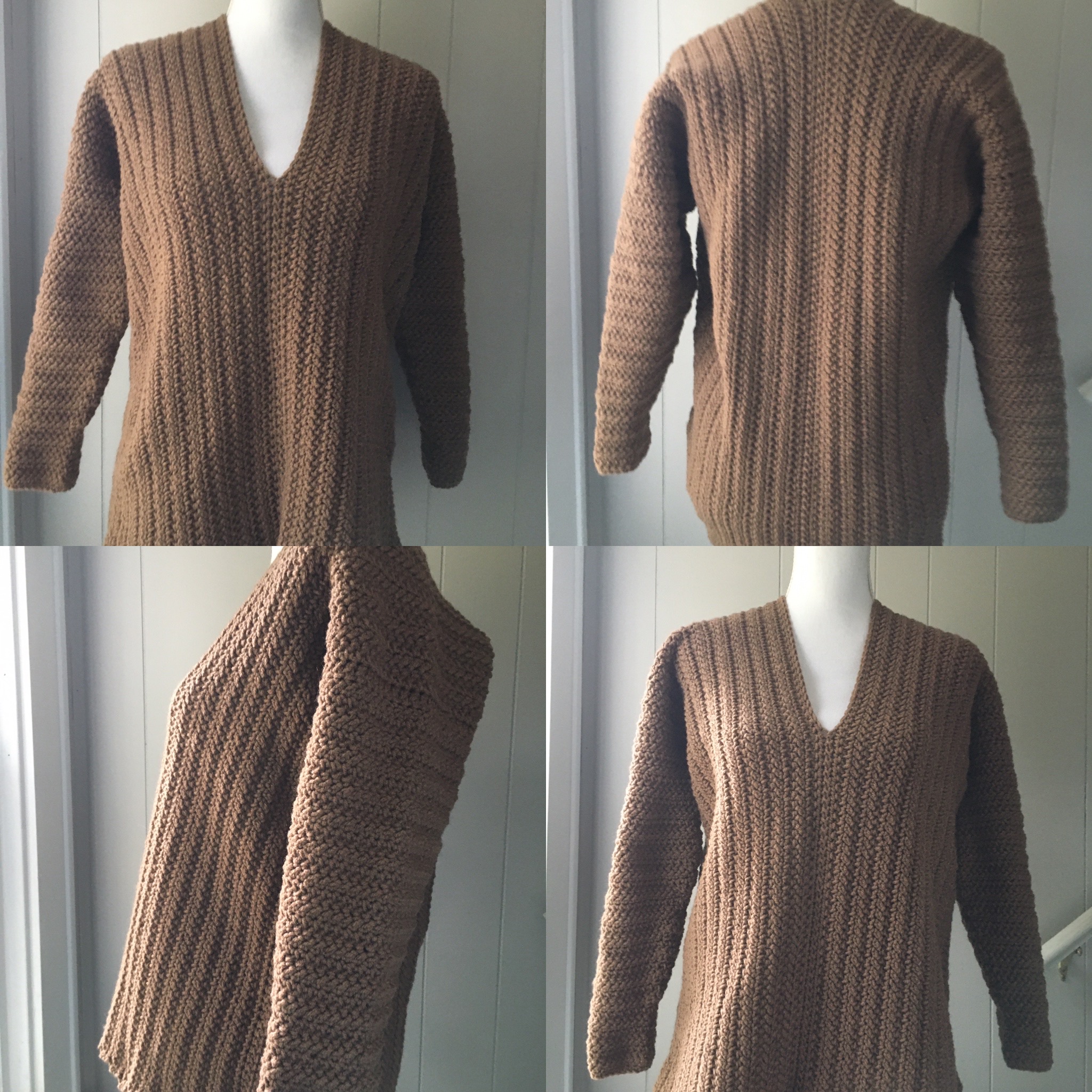 Do you love to Crochet?  Are you looking for inspiration?  Well, you will find some free crochet patterns here on my website.  Or if you prefer Ad-Free PDF crochet patterns that are not on my website then you can find them at the Ravelry store here. or LoveCraft here or at my Etsy Shop JosCraftyHook here.
Are you looking for something to be crocheted for you or someone you know?  Have you seen something on my website, my Ravelry Store, or LoveCraft or my Etsy Shop?  Well you came to the right place!  As I tell my customers:  "Everything can be customized to fit YOUR style, size, and color!"  You can shoot me an email at jo@joscraftyhook.com and place a Custom Order!
Below are some of the Crochet Patterns you may see on my website in 2020!  Custom Orders are welcome!