With the Holidays right around the corner, I pray you and your families stay safe & healthy.  I know these are uncertain times and we are still cut off from our loved ones, but we can still find other ways to celebrate!  Below hopefully you will find ideas to help you show your loved ones how much you care!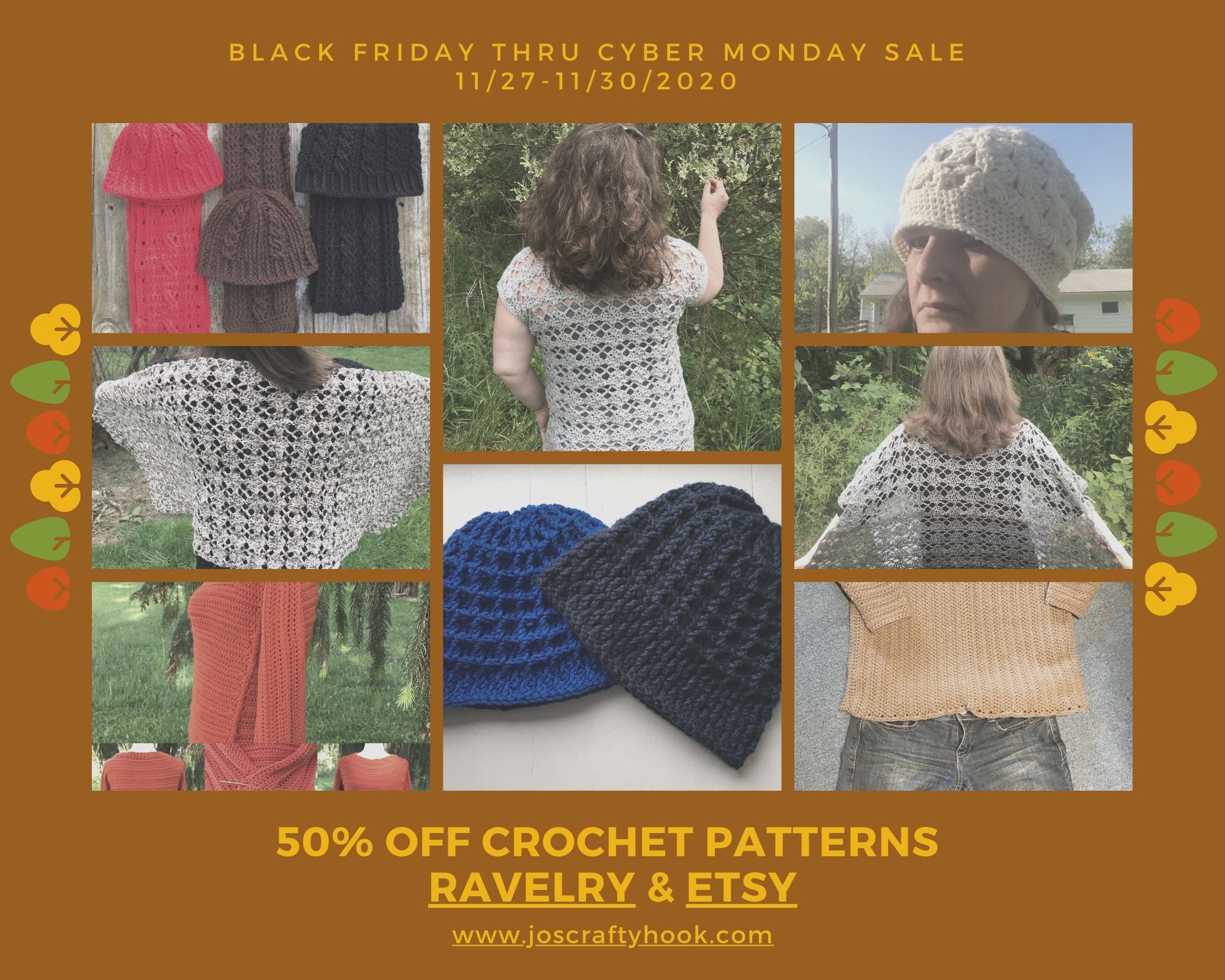 Black Friday is only a few days away and we both know this year especially we all deserve to indulge a little more than usual.
But Black Friday gets so overwhelming…
There's crazy deals right and left and no time to decide.
That's why I've teamed up with Hortense from Knitting with Chopsticks and Janne from Joy of Motion Crochet to make it extra easy for you this year. We've selected and organized the best maker deals for you in one roundup post.
The best part?
You can already go check it out today.   There's over 70 black friday offers for both knitters and crocheters! 
From me you will find my crochet patterns for 50% off at my Ravelry Store and Etsy Shop!  No Coupon Code Needed!  Shop Black Friday until Cyber Monday!
My advice, 
take the time today to go over the different deals, 

check out the shops and designs you want

make a detailed list.
This way on Friday it's just grab and go. No irrational frenzy needed.
This page contains affiliate links.  You can make a purchase using these links that I provide where I may receive compensation (at no added cost to you.)  Purchases you make will help keep my website, Etsy Shop, and my Ravelry Store going and provide quality designs just for you!
Please be sure to subscribe to my Newsletter.  As a new subscriber to my Newsletter you will receive a special discount to my Ravelry Store!  Also as a new subscriber you will receive news about upcoming sales, new free crochet patterns, giveaways and more!
To find out more about me, Jo Baird of Jo's Crafty Hook I will be featured on Sunflower Cottage Crochet's website being interviewed by Sara and Helen!  They have a category called "Hooking With…." and that is where I will be featured!  Be sure to check out Sunflower Cottage Crochet's "Hooking With"  to find out more about more about Jo's Crafty Hook!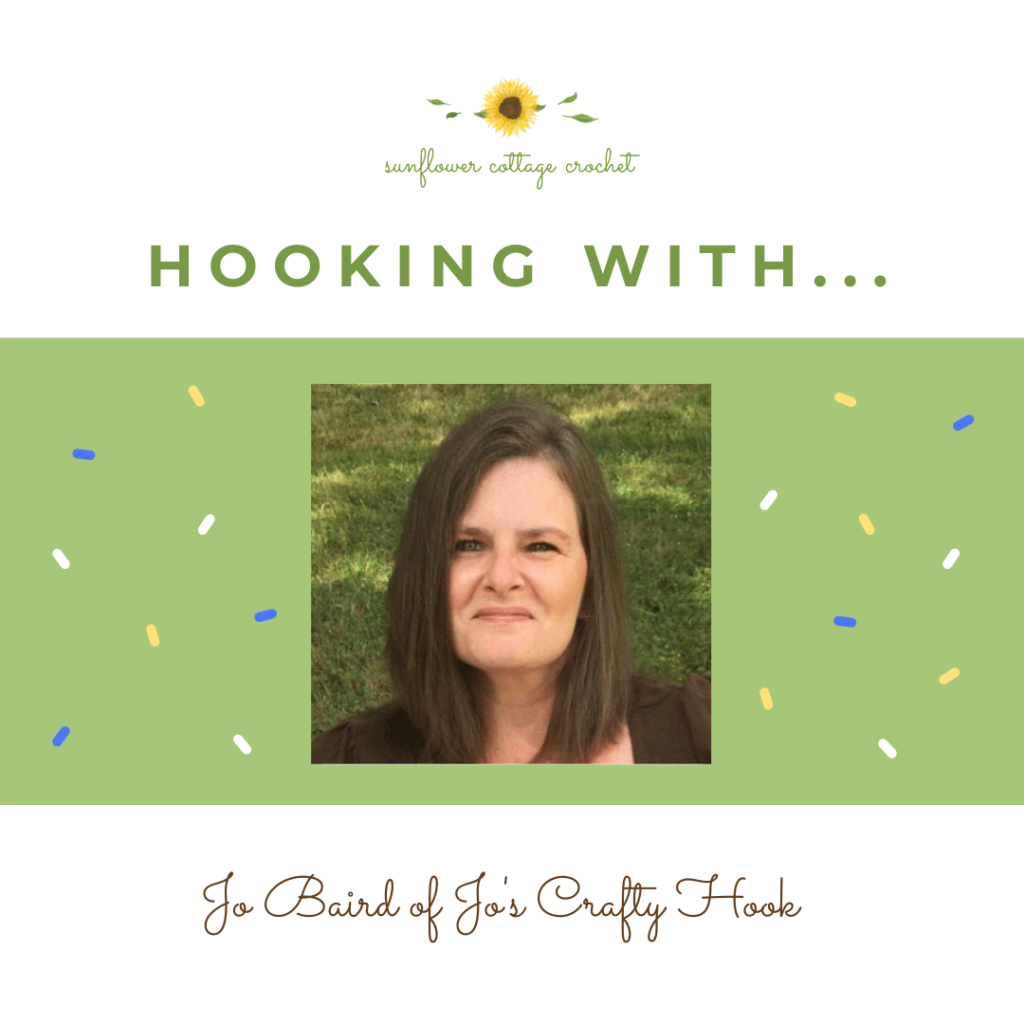 Starting November 18-November 25, 2020 I will be taking part in the Christmas Pattern Giveaway Blog Event.  There will 22 crochet patterns designers sharing with you winter garments, homewares, garments, and more!  I will be sharing with you my Nellie Poncho crochet pattern on my website.  To find all of the free crochet patterns in the Christmas Pattern Giveaway click on the picture below.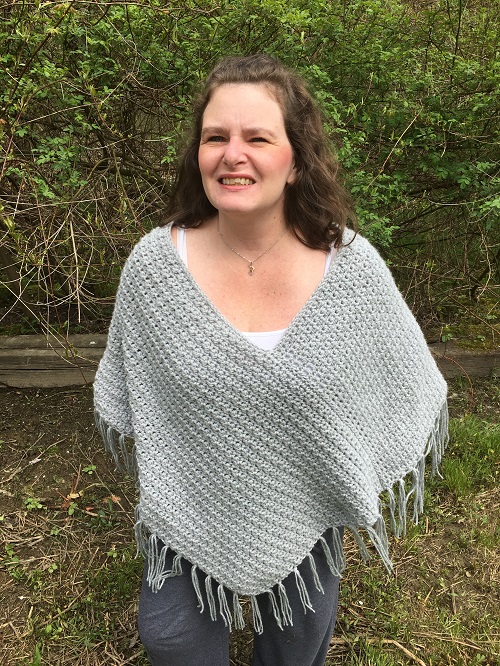 Do you love to Crochet?  Are you looking for inspiration?  Well, you will find some free crochet patterns here on my website.  Or if you prefer Ad-Free PDF crochet patterns that are not on my website then you can find them at the Ravelry store here. or LoveCraft here or at my Etsy Shop JosCraftyHook here.
Be sure to sign up to my Newsletter so you can get all of my exciting news, free crochet patterns, and more directly to you inbox!
Are you looking for something to be crocheted for you or someone you know?  Have you seen something on my website, my Ravelry Store, LoveCraft or my Etsy Shop?  Well you came to the right place!  As I tell my customers:  "Everything can be customized to fit YOUR style, size, and color!"  You can shoot me an email at jo@joscraftyhook.com and place a Custom Order!
Below are some of the Crochet Patterns you may see on my website in 2020-2021!  Custom Orders are welcome!
Find me, Jo of Jo's Crafty Hook Designs at any one of these places listed below!
Website:      www.joscraftyhook.com
Ravelry:       https://www.ravelry.com/designers/jos-crafty-hook
LoveCraft:  https://www.lovecrafts.com/en-gb/user/maker/1bee78ea-a464-4c9b-b781-59cfc74b1a6c
Etsy Shop:    www.etsy.com/shop/JosCraftyHook
Facebook:     www.facebook.com/JosCraftyHook
Facebook:     www.facebook.com/JosCraftyHookDesigns
Instagram:    www.instagram.com/joscraftyhook
Pinterest:     www.pinterest.com/baird0095
Twitter:         www.twitter.com/joscraftyhook
YouTube:  https://www.youtube.com/channel/UCk-6IB36bg4gkvaawn3xfdg