Hi there fellow crochet lover!
I would like to thank you for stopping by Jo's Crafty Hook!
This post contains affiliate links.  If you make a purchase using these links I may receive compensation (at no added cost to you.)


I am offering you a Newsletter Incentive for signing up for Jo's Crafty Hook's Newsletter!!  As a new subscriber, I'm giving away a FREE pdf copy of my Jacob's Ladder Set!
First I would love to tell you a little bit about myself.
My name is Jo Baird and I am the creator of Jo's Crafty Hook.  I design my own crochet patterns; I take custom orders for my designs; and I also post crochet related articles on my website.  I have been designing my own crochet patterns for 4 years and crocheting for 20+.
I have 2 beautiful children, a son and a daughter.  My kids are the inspiration behind my designs.  I first started designing crochet patterns that my kids loved.  They are my design critics; they let me know if others would like my designs; or they give me wide eyes, letting me know they do NOT like that designs.  lol
I have been married for 35 years to my best friend and soul mate.  My husband supports me in my love of crochet.  He's is my color coordinator, design critique, prop builder, lighting director and anything and everything I need!  Where would we be without the support of our better halves, right?!?

So are you asking yourself:
"What do you get inside the Jacob's Ladder Set as part of my Newsletter Incentive?"
 Beanie crochet pattern for sizes 0-6 months up to Adult Large
2.  Scarf crochet pattern for sizes 0-6 months up to Adult Large
3.  A size chart to help you pick the right size for the right fit
4.  Video Tutorials to help you with the FDC, FPDC, BPDC, FPTRC stitches.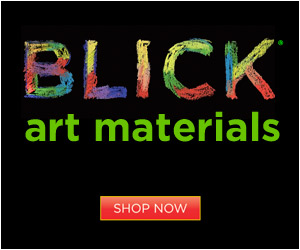 Doesn't this sound awesome??
What to expect from my Newsletter?  I will not fill your inbox with a lot of emails, you will only receive an email when:
 I release a new pattern, free or paid.
I have a new blog post.
 I have a sale.
I am collaborating in a giveaway or blog hop.
I offer freebies.
Are you asking yourself "How do I get the Jacob's Ladder Set for FREE?"  Here's how:
Sign up for my Newsletter using the form below.  Once you subscribe you will receive a Thank You email with the link to the crochet patterns at my Ravelry Store.  Once you click on the link inside your email, the pattern will automatically be added to your cart!  Just Check Out and your are done!
Be sure to tell your yarn loving friends to sign up for my Newsletter Incentive and get Jacob's Ladder Set crochet pattern Ad-Free PDF for FREE!!  They can sign up using the form below.
*********************************************************************************
You can also find FREE Crochet Pattern on my website.  You will find Accessories, Apparel, Fall & Winter Gear, and Stash Busters.
Find me, Jo of Jo's Crafty Hook, at the places listed below.
Facebook Group Jo's Crafty Hook-ers
Facebook Page Jos Crafty Hook
Facebook Page JosCraftyHookDesigns