Check out the 50% off SALE below!!
I am SO excited to being adding a new Menu to my website!  The new menu will feature Jo's Crafty Hook Designs at the Ravelry Store.  Whoo!  Whoo!
Below you will find the links to some of my favorite crochet patterns that I have in my Ravelry design's library.  I hope you are as EXCITED as I am!  Now you can find all of my patterns, from Ravelry, all in one place!
There will be more to come!  If you don't find something you like here, you can go directly to my Ravelry Store here!
This page may contains affiliate links.  You can make a purchase using these links that I provide where I may receive compensation (at no added cost to you.)  Purchases you make will help keep my website, Etsy Shop, and my Ravelry Store going and provide quality designs just for you!
If you don't see the pattern you are looking for or would like to shop my stores, you can find all my patterns at any of the locations  below.
From now until April 31, 2021 I am having a 50% off SALE on ALL of my crochet patterns at Ravelry!  You can even get 50% off my Diamonds Collection eBook as well.  The 50% off sale on my Diamond Collection eBook would allow you to purchase it for $15!!  What a DEAL!  You can find out more information about my Diamond Collection eBook below.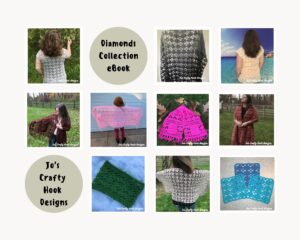 You can now find my Diamonds Collection eBook in my Ravelry Store and Etsy Shop!  The eBook is a $50 retail value.  As an introductory price of $30 you can get the eBook for 40% off the retail value!  The eBook contains crochet patterns for a Wrap, 2 Summer Tees, 2 Pocket Shawls in Adult & Child Sizes, an Afghan Square, and a Cowl!  One of the crochet patterns in my Diamonds Collection eBook is not sold in any of my stores, so stop by my Ravelry Store or my Etsy Shop and grab your copy of the Diamonds Collection eBook!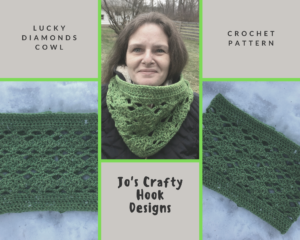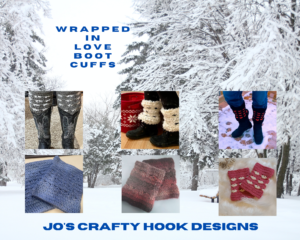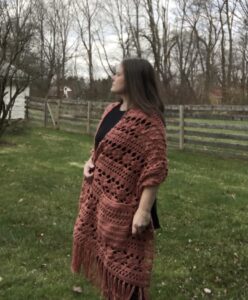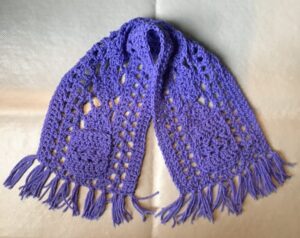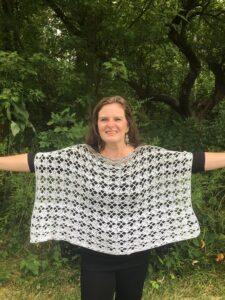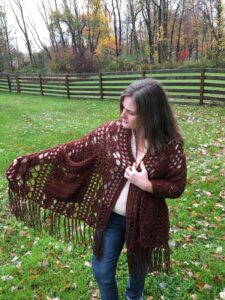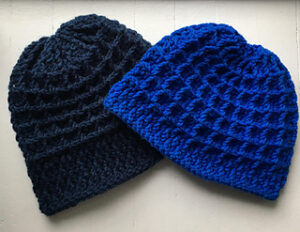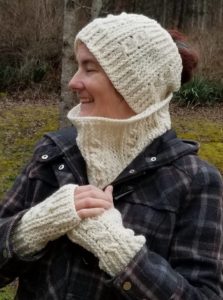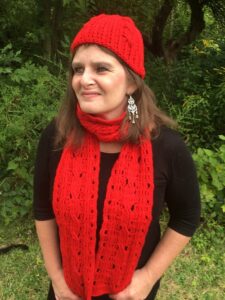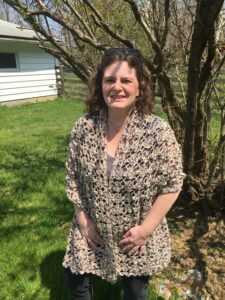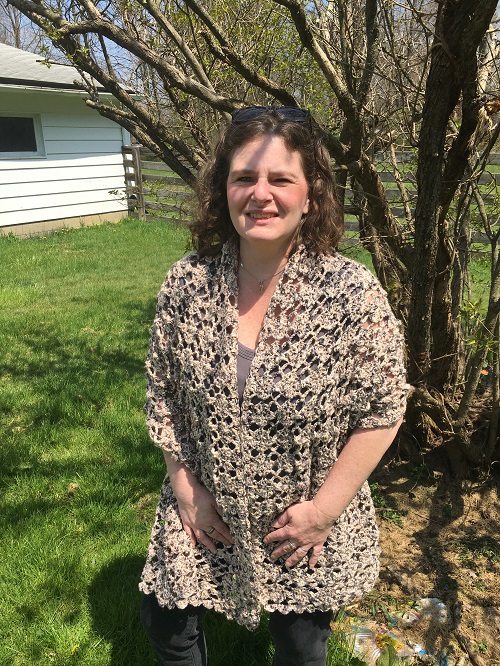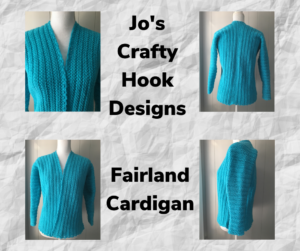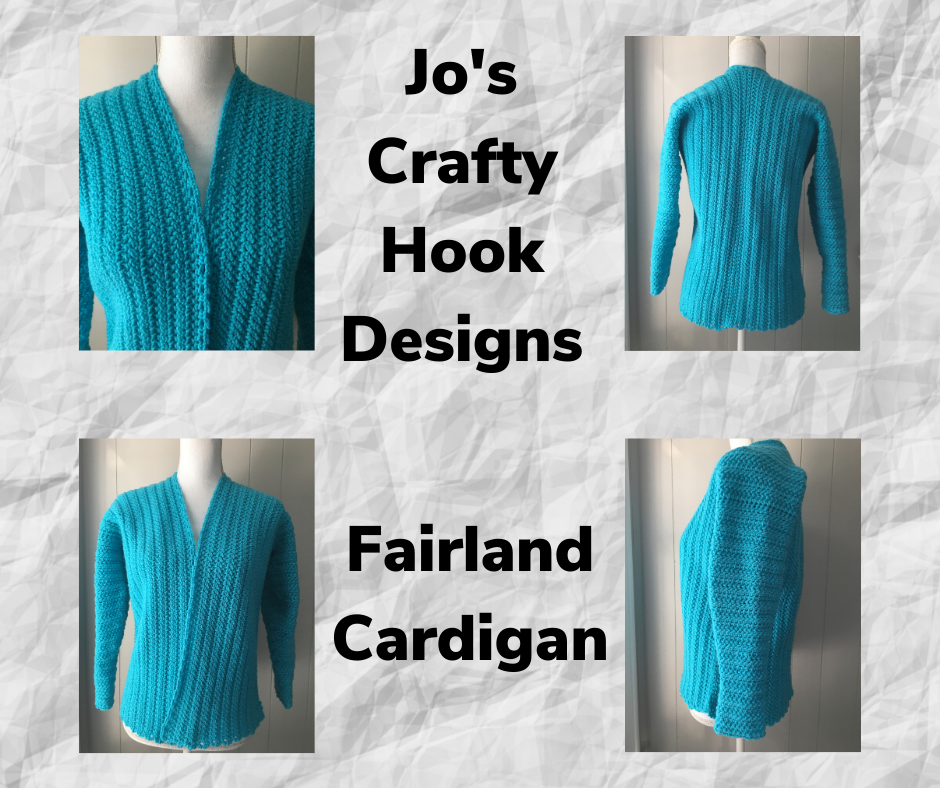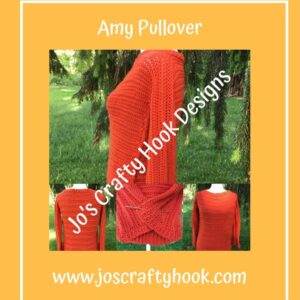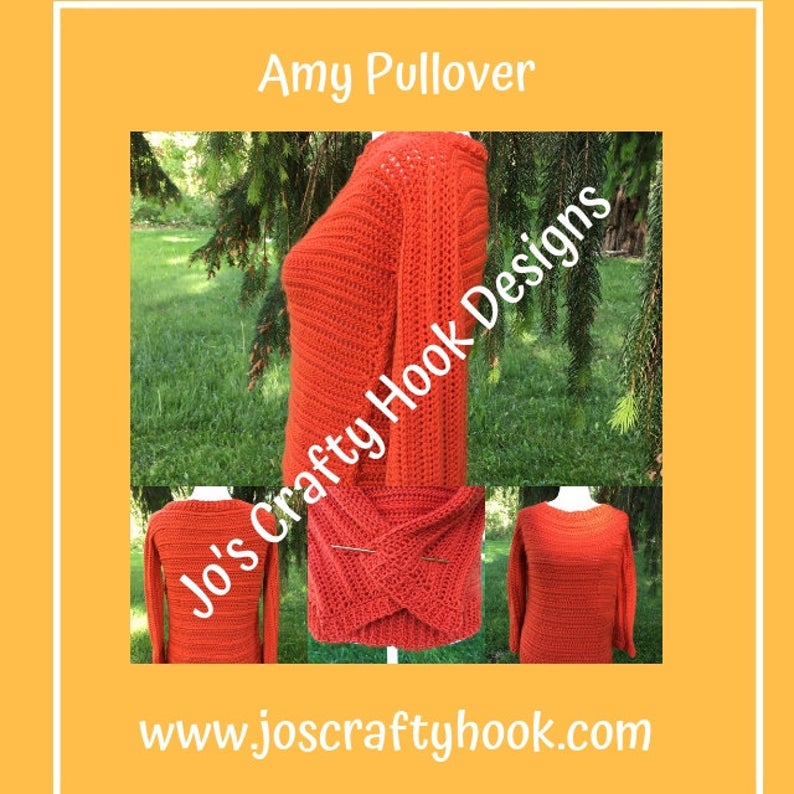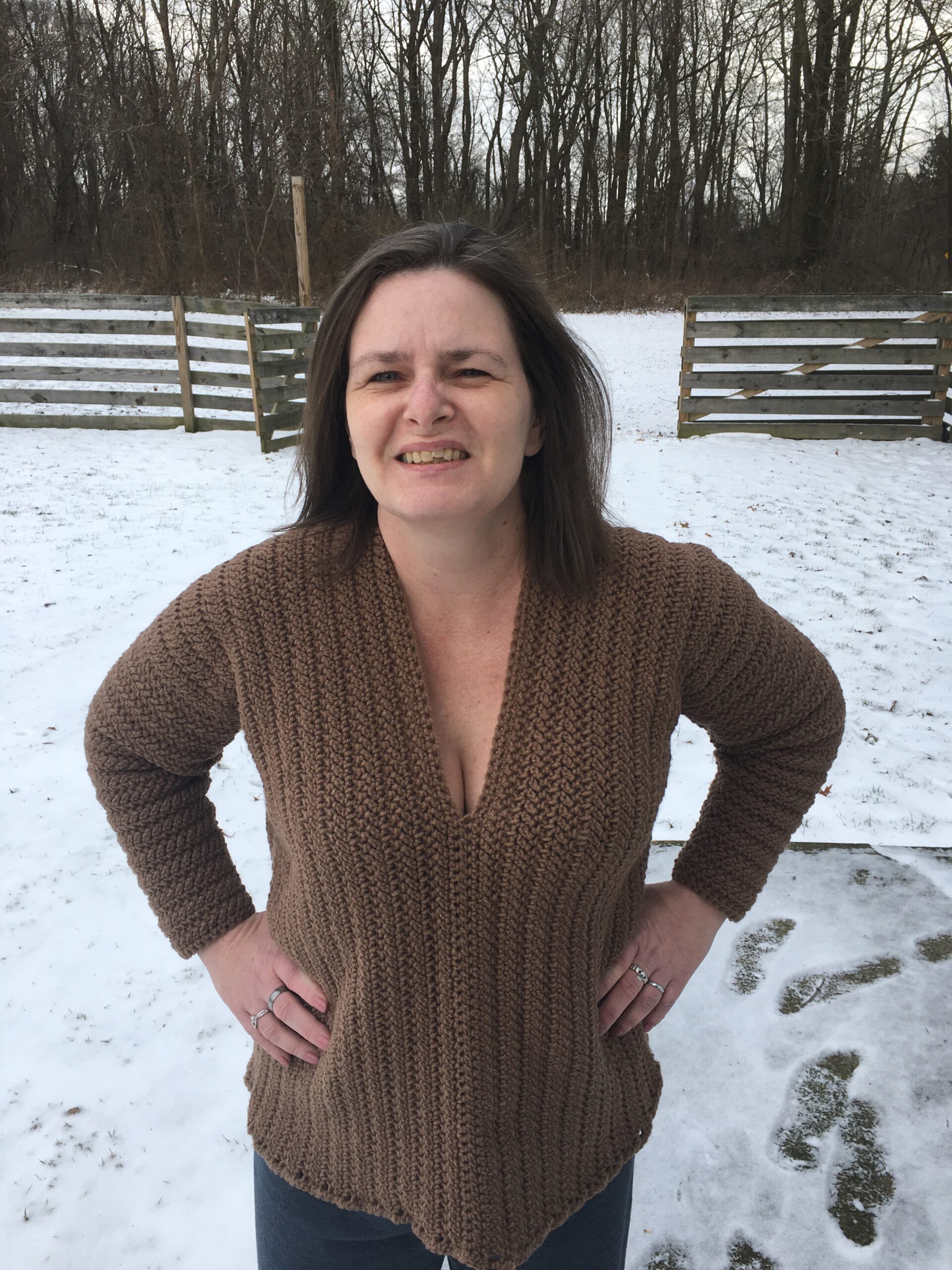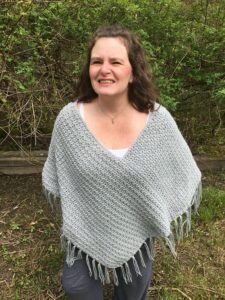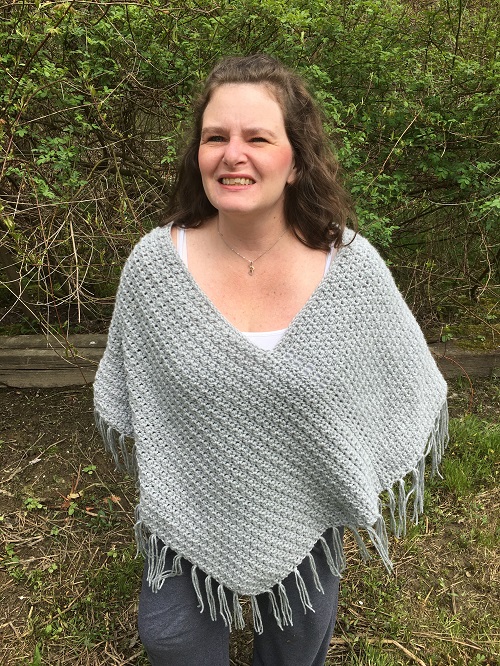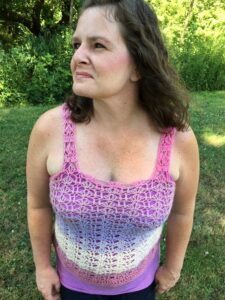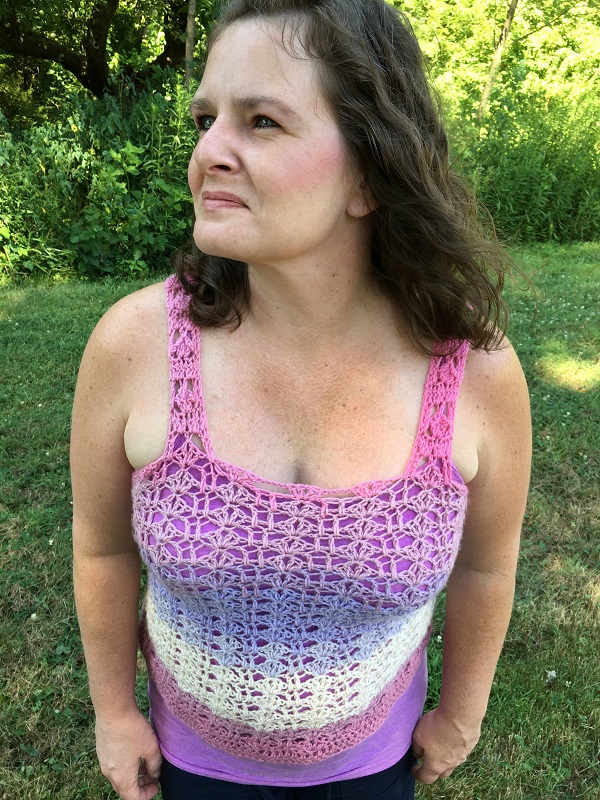 Please sign up for my Newsletter.  If you do you will be notified about crochet pattern releases, free patterns, roundups, and more.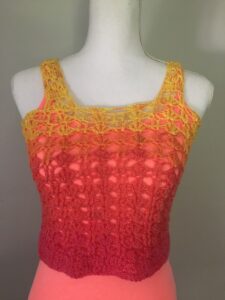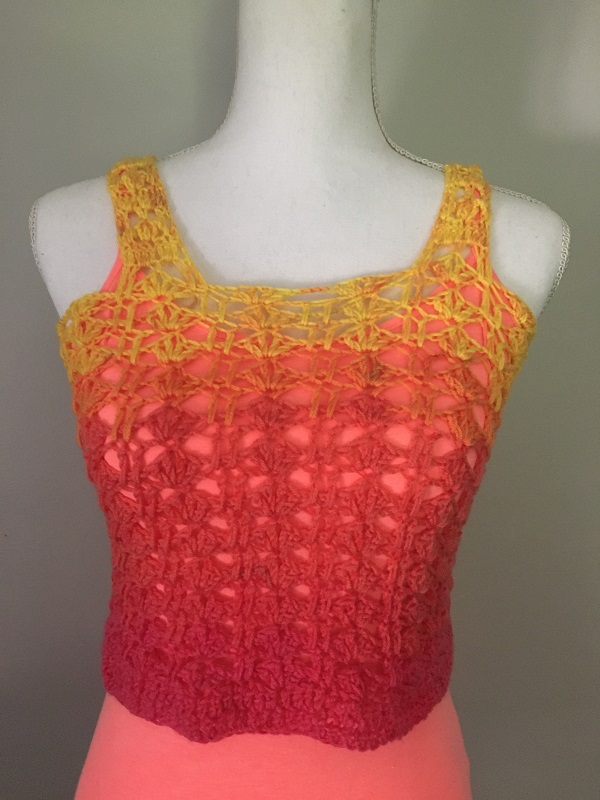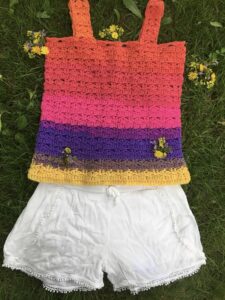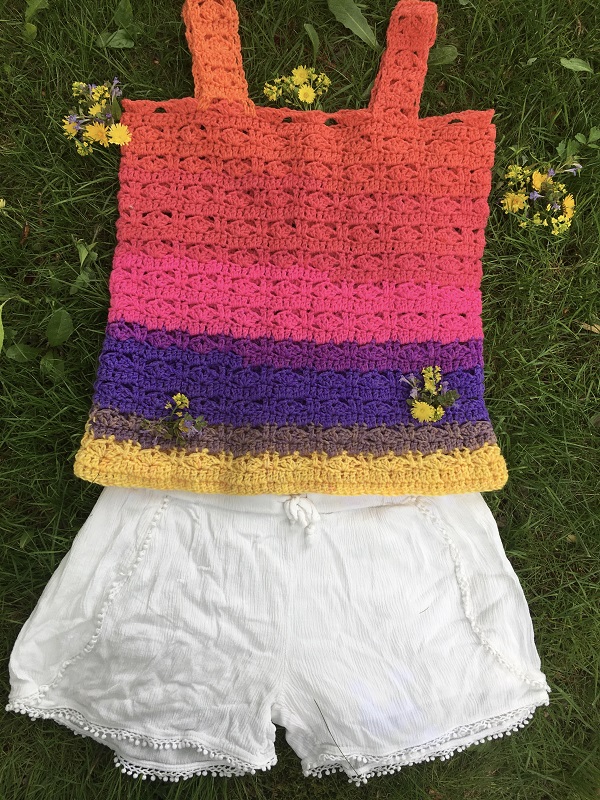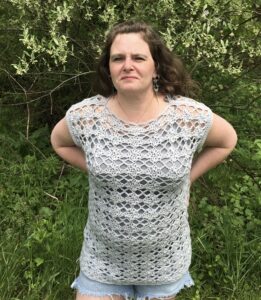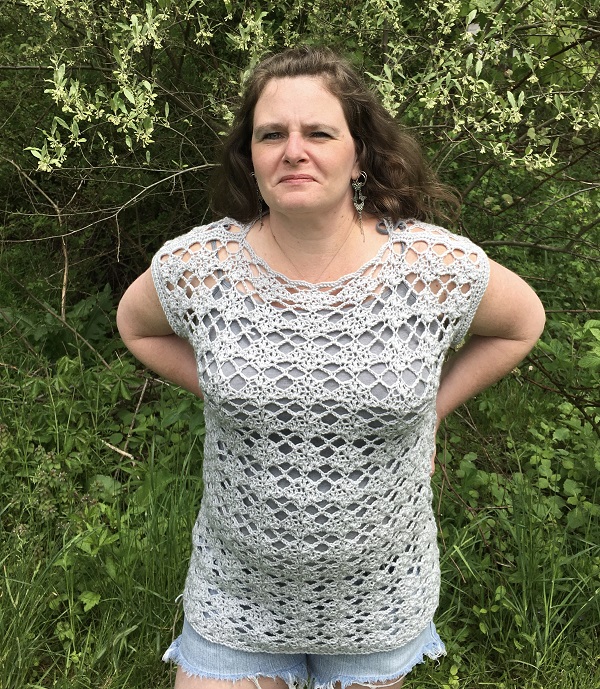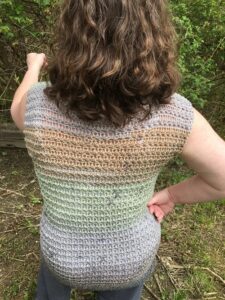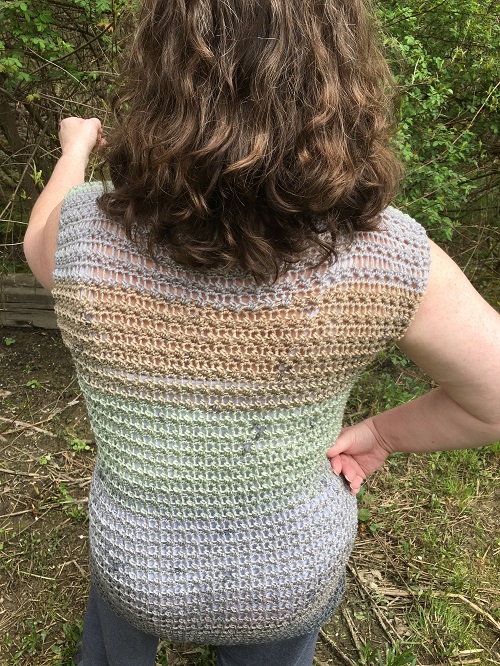 Nellie Summer Tee
Do you love to Crochet?  Are you looking for inspiration?  Well, you will find some free crochet patterns here on my website.  Or if you prefer Ad-Free PDF crochet patterns you can visit my stores listed  below!.
Find me, Jo Baird, of Jo's Crafty Hook at any of the sites below.
Website:      www.joscraftyhook.com
Ravelry:       https://www.ravelry.com/designers/jos-crafty-hook
Etsy Shop:    www.etsy.com/shop/JosCraftyHook
Facebook:     www.facebook.com/JosCraftyHook
Facebook:     www.facebook.com/JosCraftyHookDesigns
Instagram:    www.instagram.com/joscraftyhook
Instagram:   www.instagram.com/jo_bear38
Pinterest:     www.pinterest.com/baird0095
Twitter:         www.twitter.com/joscraftyhook
Twitter:        www.twitter.com/jo_baird
YouTube:  https://www.youtube.com/channel/UCk-6IB36bg4gkvaawn3xfdg
From the Designer:
Thank you for your interest in this crochet pattern!  Check out some of my patterns at my Ravelry Store Jo's Crafty Hook Designs or Etsy Shop JosCraftyHook or at my website joscraftyhook.com!  While you are at my website be sure to subscribe to my Mailing List and Newsletter.  This way you will be notified when I release another pattern or blog post!
 If you have any questions or concerns about this pattern or any other pattern please find me at Jo's Crafty Hook Designs on Facebook or email me at jo@joscraftyhook.com
You are free to sell or gift the item, please do NOT claim this design as your own.   Please forward any one who would like to do this crochet pattern or any of my patterns to my Etsy shop, the Ravelry Store, or to my website.  The web addresses for any place to connect with me are listed below.
Every purchase of my patterns helps!  It allows me to buy more yarn so I can create and design more Handmade Crocheted Creations for you to enjoy.
I would LOVE to see your version of my designs!  You can "Hook It" at my Ravelry Jo's Crafty Hook Designs OR add a pic on my Facebook Page Jo's Crafty Hook Designs OR at anyone of the places below that allows you to connect with me!  Pictures, Comments, Feedback, etc. are ALWAYS welcome at my website www.joscraftyhook.com!