I wonder if they have Scoliosis Awareness Month in June because it is a time of year Scoliosis sufferers get a little break from the chronic pain that goes along with it?  This is a silly question that makes you think.  Hi my name is Jo and I have Scoliosis.
This post contains affiliate links.  You can make a purchase using these links that I provide where I may receive compensation (at no added cost to you.)  Purchases you make will help keep my website, Etsy Shop, and my Ravelry Store going and provide quality designs just for you!
Here is a Random question:  "Do you ever wonder why crocheters' or knitters' website have so many ads or they ask you to pay for an Ad free version of their pattern??"  Well you can find one crocheter/knitter's Great answer here!
During Scoliosis Awareness Month I am having a SALE on ALL of my Crochet Patterns!  Take advantage of the 50% off Sale I have going on in my Etsy Shop JosCraftyHook, which can be found here on my website here!  You can also click on the image above and go directly to my Etsy Shop JosCraftyHook or click on this link:  www.etsy.com/shop/JosCraftyHook!
During the month of June I will be creating more than one blog post about Scoliosis.  If you have already checked out my website and read the Scoliosis Awareness page and About Me then Great!  But if you have not, that's alright too.  This month I will be sharing a little bit more about myself and I will also be adding more information to my Scoliosis Awareness page.

You may be asking yourself what is Scoliosis.  Scoliosis is abnormal lateral curvature of the spine.  In other words Scoliosis is where you have a deformity in your spine or your spine has an abnormal curve.  Scoliosis is usually found in young girls between the ages of 10-14.  You can read more about children and Scoliosis here on my website.
If you are also asking yourself "What does crocheting have to do with Scoliosis?" than you probably are not alone.  lol  Crochet is a way for us Scoliosis Warriors, Scoliosis Survivors to Cope.  Crocheting gives us Hope by being a way for us to take our minds off of our problems and really concentrate of creating something beautiful.  That is where Hope comes in, when you can focus on crochet and not your disease.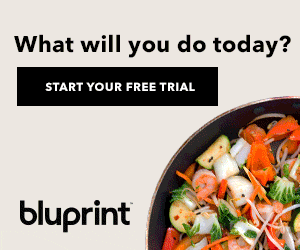 If you have seen any of my crochet patterns you will see they are mainly for hats, scarves, headbands, etc.  I designed them with Scoliosis Survivors or Chronic Pain Sufferers in mind.  The majority of my crochet patterns can be done in 1 day or even a couple of hours, this way us Warriors can feel a Great sense of accomplishment where we created something beautiful, useful, and it was all done in a day!
As I said earlier I will be sharing more information about Scoliosis.  I will be sharing things like exercises you can do; treatment options; when you should consult a doctor and where you can go to get help.  I want to share as much information as I can because me and Scoliosis have had a long road together and I don't want others to suffer the way I have over the last 32 years.
Please stop back next week when I share more information about Scoliosis and Crochet.  If you would like to connect with me before next week, you can find me at any of the places listed below.  I would love to hear from you, so if you would like to talk about your Scoliosis or Chronic Pain, please leave a comment below.
Save 10% on all Vitamin Orders of $100+ at TNVitamins
Find me, Jo of Jo's Crafty Hook Designs at any one of these places listed below!  Subscribe to my email; follow me on Etsy, Instagram and Twitter; favorite my patterns at Ravelry; and watch and subscribe to my video tutorials on YouTube!
Website:      www.joscraftyhook.com
Etsy Shop:    www.etsy.com/shop/JosCraftyHook
Facebook:     www.facebook.com/JosCraftyHook
Facebook:     www.facebook.com/JosCraftyHookDesigns
Ravelry:       https://www.ravelry.com/designers/jos-crafty-hook
Instagram:    www.instagram.com/joscraftyhook
Instagram:   www.instagram.com/jo_bear38
Pinterest:     www.pinterest.com/baird0095
Twitter:         www.twitter.com/joscraftyhook
Twitter:        www.twitter.com/jo_baird
YouTube:  https://www.youtube.com/channel/UCk-6IB36bg4gkvaawn3xfdg