Do you have Scoliosis?  Do you know someone who does?  Well in today's post I am going to share some basic Scoliosis Treatments you or someone you know can be made aware of.  But please before you do anything consult a doctor for medical advice.
This post contains affiliate links.  You can make a purchase using these links that I provide where I may receive compensation (at no added cost to you.)  Purchases you make will help keep my website, Etsy Shop, and my Ravelry Store going and provide quality designs just for you!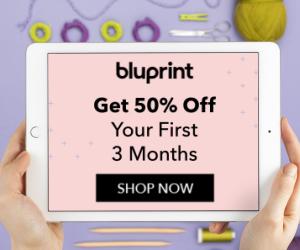 Scoliosis is a deformity of the Spine, there is an abnormal curve in the spine.   There are more than 3 million US cases per year and treatment can help, but know that this condition can't be cured.   Scoliosis occurs most often during the growth spurt just before puberty.  Most cases are mild with few symptoms. Some children develop spine deformities that get more severe as they grow. Severe scoliosis can be painful and disabling.
Scoliosis requires a medical diagnosis and lab tests or imaging.  The tests can be X-Rays, CT scans, or MRIs.  Scoliosis can be chronic, can last for years or become lifelong.  Depending on the severity of the curve and the risk for it getting worse, scoliosis can be treated with observation, bracing, or surgery.  Orthopedic surgeons or Neurosurgeons are often consulted if surgery is needed.
Treatment depends on the severity of the curve. 
Often, no treatment is necessary. Sometimes a brace or surgery is needed.  Here are three proven treatments for scoliosis — observation, bracing, and surgery. Your doctor will recommend one of these treatments based on the severity of the scoliosis and the physical maturity of your child.  The type of surgery done is usually Bone grafting and Spinal Fusion.  You can learn more about Bone grafting and Spinal Fusion
here
.  There is great material on the internet if you would like to learn more about Scoliosis.
As I stated earlier, please consult and doctor before you do any of these treatment options.   I am not a medical doctor, I am just a woman who suffers from chronic pain due to Scoliosis.  Scoliosis treatments ARE out there.  If you would like to add anything to what I have talked about today, please add a comment below, I would LOVE to hear from YOU.  I would also LOVE to hear YOUR story of Scoliosis, so please comment below.
Please stop back next week when I share more information about Scoliosis and Crochet.  If you would like to connect with me before next week, you can find me at any of the places listed below.  I would love to hear from you, so if you would like to talk about your Scoliosis or Chronic Pain, please leave a comment below.
Save 10% on all Vitamin Orders of $100+ at TNVitamins
Find me, Jo of Jo's Crafty Hook Designs at any one of these places listed below!  Subscribe to my email; follow me on Etsy, Instagram and Twitter; favorite my patterns at Ravelry; and watch and subscribe to my video tutorials on YouTube!