In today's post my friend, Joyce Wilson of TeachSpark.org will be sharing with you Tips for Selling at a Crafts or Vendor Show.  This is the perfect time of year to sell all of those items you have crocheted throughout the year or items you made just for the gift giving holidays.
This post contains affiliate links.  If you make a purchase using these links I may receive compensation (at no added cost to you.)
Be sure to sign up to my Newsletter so you can be notified when this happens!  As a new subscriber you will receive a free pdf crochet pattern.  You can find out more about me and the steps you would need to follow for signing up on my Newsletter Incentive page on my website.
Below you will find the tips for selling at a crafts or vendor shows.
There is something really exciting about selling in person. You get to meet your customers face to face and find out exactly what they like about your products. Also, you can answer all the questions they have and persuade them to buy something.

However, if you are new to selling at a craft show and you have no idea how to go about it, we are about to show you how with these simple steps.

For handmade crocheted creations and helpful tips and resources, visit Jo's Crafty Hook!


Check out the competition

First, take a look at the trade shows, feel their vibe, and get an idea of what people do and what booths are getting the most traffic. If you already have something to sell, survey your specific niche and see how they compare.

Visit as many shows as possible and note these;
The type of products on sale. Will your product fit in or stand out?
The quality of the products. Do you offer the same, poor or better quality than what's available?
The price of the products. How have you priced yourself?

Boost your business knowledge

If you want to run a profitable business, an MBA degree can prepare you for success and teach you skills in operations management, marketing, communication, and more. Online programs allow you to continue to earn as you learn so you can still manage your business responsibilities.



Find the right show for your product

If you are selling food at a jewelry or art show, you will not move anything since that's not your audience. Being at the right show is important because buyers are coming specifically for your products.

Search by joining communities within your area, search for websites online, and discover the right audience to suit what you are selling.

Decide your budget

Ensure you evaluate how much you might spend, then decide on how to price your product. In most cases, you may get people trying to bargain, so ensure that you account for this in your budgeting to avoid losses.

However, if it is your first show, you might not be sure of what to expect. Try and get someone to share a booth with or seek advice from experienced sellers in your industry. Also, ensure that you're ready for the tax season by keeping accurate sales records.

Brand your booth

Seeing that you already have products ready for market means that you have an established brand. Therefore, how you present yourself is important. Take your time and think about the message you are about to convey to your buyers.

Your booth must be perfect for making a good first impression. Are your products hand-made or ethically sourced? This is a piece of important information that your clients should know. Also, have business cards printed for clients who'll be interested in more business.

Think about the bigger picture

Your full efforts may go in to ensure that the day runs smoothly, but it is also a great opportunity to take advantage of future-making efforts. During this time, talk to your customers and ask them to leave their email addresses so that you can send updates, offers, and new products or new music.

However, if you are struggling to get people to leave their contact details, think about running a giveaway, so they have a reason to leave you their email. Take photos of your booth, products and consenting customers for use on your social media pages.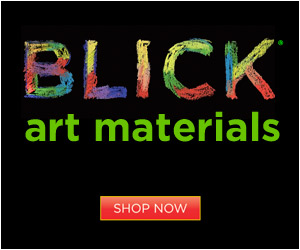 Offer customized merchandise

There is a wide range of hand-crafted merchandise or vintage collectibles that sell very well at craft shows. But many buyers show interest in products that can be customized with a personalized name, message or initial.

Most trade show enthusiasts show interest in special occasion gifts. Hence, shows are a great space for potential customers looking for a perfect gift for loved ones.

Selling at a crafts show as a first-timer can be a bit of a hustle. For a successful experience, research, seek advice and make sure you are well prepared before launching your products. Also, ensure that at the end of the day you get permanent clients from the show.
Thank you for stopping by Jo's Crafty Hook and I hope you learned something from these great tips from Joyce Wilson of TeachSpark.org If you have any questions about these tips, please reach out to Joyce of TeachSparks.org 
Again, be sure to sign up for my Newsletter.  You will receive news about Sales, Giveaways, Blog Hops and more!
If you would like to crochet some items that would be perfect for selling at crafts shows, you can find some FREE crochet patterns on my website.  Also if you don't have time to crochet those gifts for your family and friends, I am offering items that I have designed this year.  You can find them here.
********************************************************

Find me, Jo of Jo's Crafty Hook at the places listed below.
Facebook Page Jo's Crafty Hook Designs

Facebook Group Jo's Crafty Hookers

Facebook Page Jo's Crafty Hook   

Ravelry