In today's post Joyce Wilson of Teach Sparks is sharing some tips on how to spend your vacation as a family during school breaks.  With Thanksgiving and Christmas right around the corner these tips really do come in handy especially when dealing with Covid-19.  As someone who crochets, I remember teaching my daughter how to crochet.  When you spend time at home during your child's school vacations, teaching them how to crochet becomes a skill they can put to use during these times.
Tips on How to Spend Your Vacation as a Family During School Breaks
This post contains affiliate links.  If you make a purchase using these links I may receive compensation (at no added cost to you.)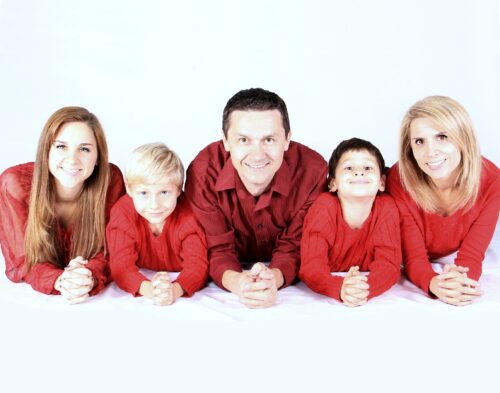 With school breaks coming up, you need to figure out the most incredible ways of spending quality time with your family. Whether you choose to stay at home and teach your kids some algebra or take them to a private island abroad, the crucial thing should be to spend time together as a family. While planning a family vacation is one of the easiest ways to get stressed, thanks to the logistics involved, the good thing is that it's doable. That's why this article outlines a few tips for amazing family vacations. 

Travel to Your Desired Destination
Traveling for a vacation used to be a to-die-for thing until the pandemic hit. Even so, it is still possible to travel to your desired destination without necessarily jeopardizing the health of your loved ones. When traveling amid the pandemic, consider the following tips: 
Choose COVID-19 compliant establishments

– Following the directive of the federal government, most hotels are now compliant with the

COVID-19 safety measures

. This means that by checking in such hotels, your chances of enjoying yourself while keeping safe are high. 

Minimize visiting public places

– While the essence of traveling for vacation is probably to mingle with other people and see the other side of the world, the pandemic kind of limits that now. However, you can still visit recreational places such as parks and museums with strict adherence to COVID-19 safety measures. 

Observe safety measures

– Whether your whole family has been vaccinated or not, you still face the risk of contracting and even transmitting the virus to others. To avoid this, ensure you wear masks and observe social distancing in public places. Also, be sure to sanitize your hands always and be on the lookout for possible signs of infection.

Make Your Stay at Home Worthwhile
During these pandemic times, staying at home is, so far, one of the surefire ways to avoid contracting or spreading the virus. This doesn't mean your holidays have to be boring. There's a bunch of exciting activities you can engage in as a family and strengthen your bonds. For instance, if you are a large family, you can split into teams and play games such as soccer and tennis. Other fun activities include baking, gardening, playing with cards, making a holiday tree, painting, creating a rainbow using crayons, and playing hide-and-seek.
Outdoor Activities for Holidays
Outdoor activities are not only enjoyable but also minimize your risk of COVID-19, thanks to the abundance of fresh air. If you decide to spend your vacation at home, outdoor activities such as playing games and building structures should be on your to-do list.
Safety Tips During Holidays
Although outdoor activities are awesome, they also come with risks such as injuries. This means that you should be extra careful to keep your family safe during the school break. Safety tips include: 
Warning your loved ones about the possible risks involved in the activities.

Putting limits

on the extent of exertion when it comes to games such as wrestling.

If you're exploring in nature, a child-friendly smartwatch has safety features like a

GPS locator

. 

Playing outside only when the weather is safe.
In case you're traveling for vacation, your home may be susceptible to burglary and vandalism, especially if no one is staying behind. To enhance home safety, consider installing a fence around your property. 
Typically, if you want to install a fence, search "fencing company near me" to contact a local contractor who can get the job done. To make a good hire, be sure to check out factors such as online reviews, company credentials, insurance status, the experience of contractors, and the cost of installation. Take note that the cost of fencing your home depends on things such as the type of material used, location, and size of the fence.
Conclusion
If you intend to travel for vacation as a family, use the tips mentioned in this article to have an awesome experience while staying safe from COVID. Family travels are always a great way to create heartwarming memories.
**********************************************************
In the part of the article where Joyce talks about making your stay at home worthwhile, I have a friend who has 5 kids.  Each kids has learned a different skill and they do these things while staying at home during school vacations.  Each child has learned different skills. They have learned crochet, baking, cooking, mechanics, and sewing.
I previously released my free crochet pattern for the Christmas Star Ornaments.  During testing, one of my testers' daughter wanted to crochet the star as well.  Below you can find pics of my friend's daughter crocheting her Christmas Star Ornament.
I hope you find Joyce's tips on how to spend your vacation as a family during school breaks helpful.  Whether it be Thanksgiving or Christmas break these tips are perfect when dealing with Covid-19 or time of the year.  Whether it be crocheting, baking, cooking, mechanics, sewing or whatever things you would like to do as a family.  Remember to be safe in whatever you do together as a family.
Visit Teacher Spark to find more ideas on how to spark your child's imagination.  You can find ideas like Creativity, Math Motivation, Reading to spark your child's imagination.
**********************************************************
Find me, Jo of Jo's Crafty Hook Designs, at the places listed below.
Facebook Group Jo's Crafty Hookers
Facebook Page Jos Crafty Hook
Facebook Page JosCraftyHookDesigns