I pray this post finds you well as you stay home to keep yourselves safe.  Even though the world is in chaos great things have been happening with my newest designs!  Today I wanted to let you a couple of exciting things that have been happening for Jo's Crafty Hook Designs.  First is that my most favorite design on Ravelry, the Ombre Waves Tank Top, will be featured in a Mother's Day Crochet Patterns Giveaway Train on Facebook.  This is the third free pattern giveaway my designs have been featured in.  More about the crochet patterns giveaway train below.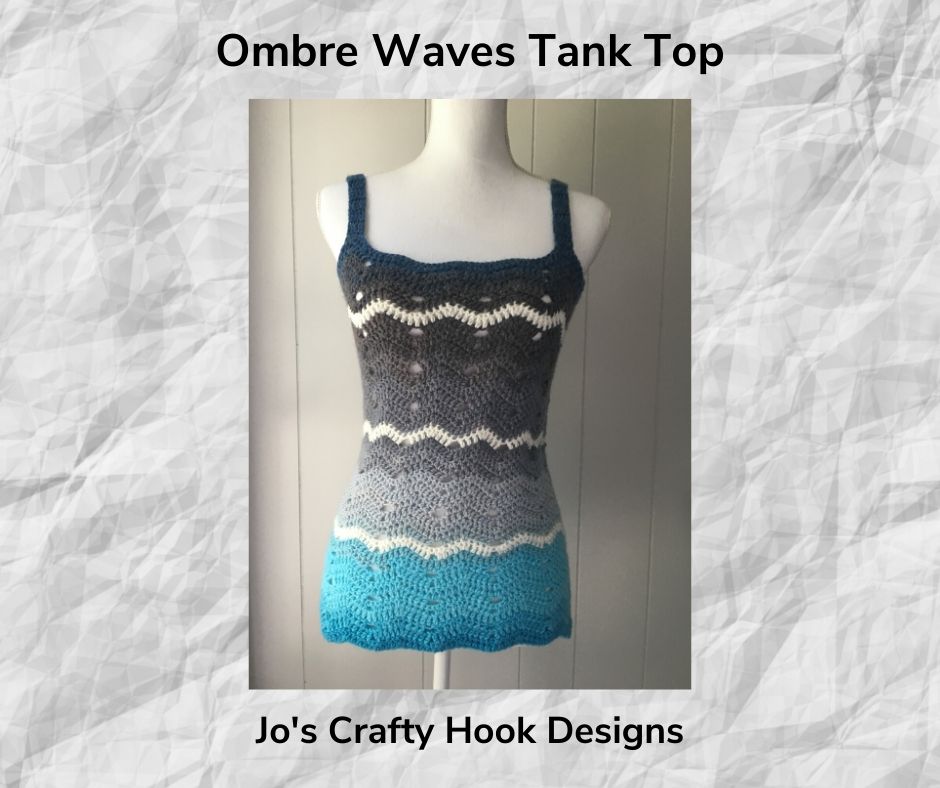 This page contains affiliate links.  You can make a purchase using these links that I provide where I may receive compensation (at no added cost to you.)  Purchases you make will help keep my website, Etsy Shop, and my Ravelry Store going and provide quality designs just for you!
Second my latest crochet pattern design, Wrapped In Diamonds Wrap, made it into Straight Hooked's Ultimate List of Spring Crochet Patterns Collection Part 4.  You can find my Wrap and a whole array of Spring crochet designs here!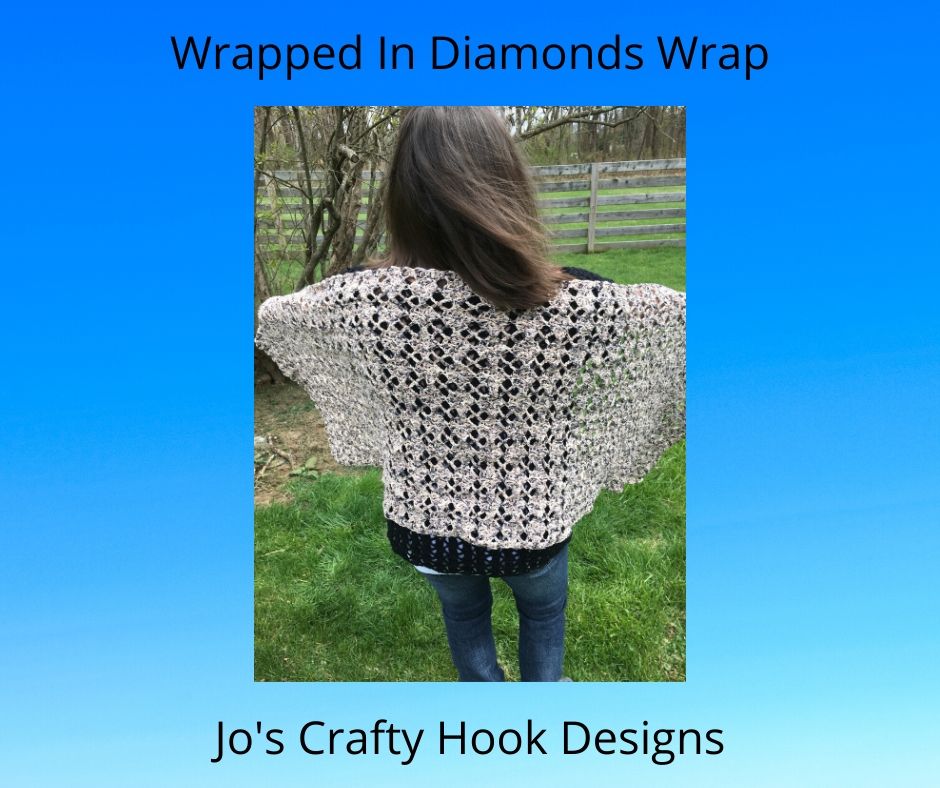 Third my Jacob's Ladder Kraddle Blanket is being featured at Sunflower Cottage Crochet.  They are sharing a lot of great crochet designs in their Baby and Nursery Patterns Roundup.  You can find my kraddle blanket and more at their website here.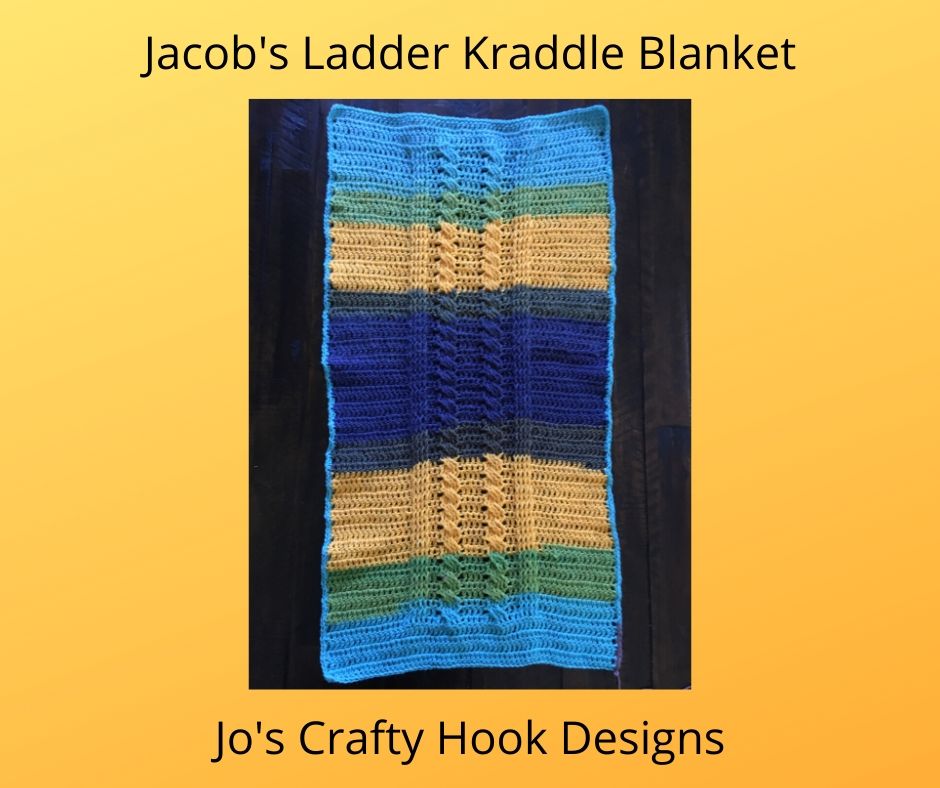 Last but not least, my Fairland Cardigan has been running all of this month at Canoe Mtn Designs Free Crochet Patterns & Mini CALs.  You can still join and participate in my FREE CAL here!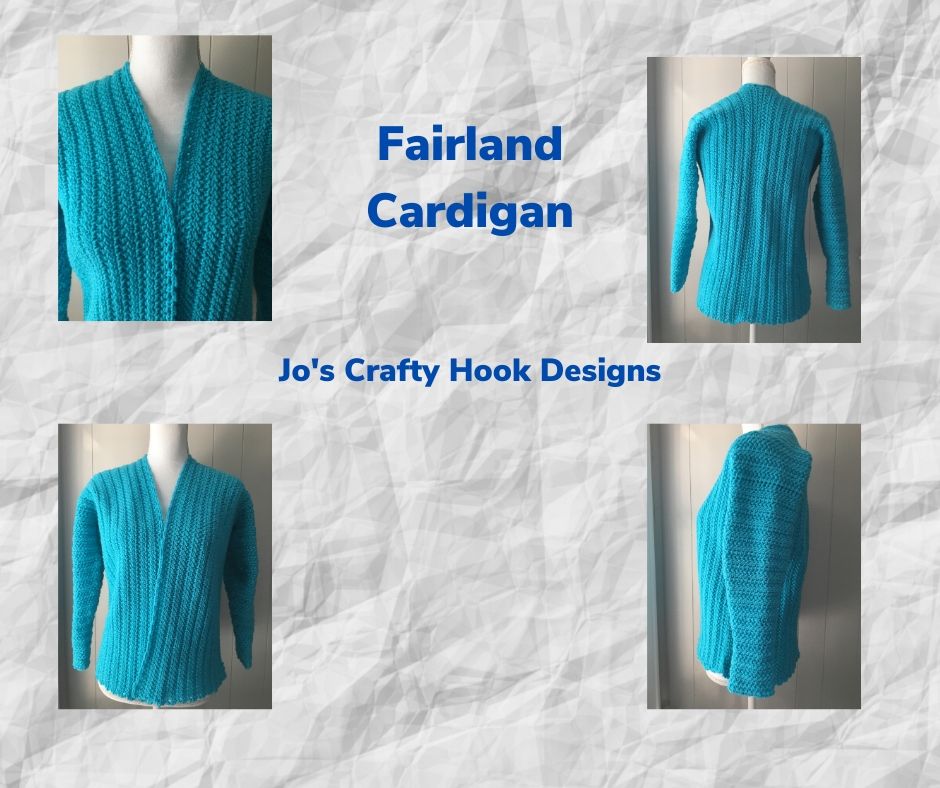 To take part in the Mother's Day Crochet Pattern Giveaway Train all you have to do is follow the steps below.  You can start your train ride on April 23, 2020 until April 27, 2020.  You can hop on board at my Facebook Page Jo's Crafty Hook Designs here.  There will be 8 stops total with an array of goodies, so be sure to grab your seat for an amazing train ride!
***FREE PATTERN GIVEAWAY***

Thank you for joining the Give Away Train. Eight amazing Crochet Designers have joined in the pattern give away. Please follow the link at the end of the post to the next Designer and pattern/patterns.

I will be giving away three FREE copies of my Ombre Waves Tank Top!

How to enter:

Which of my patterns is your favorite? (shop links below)

What is your favorite spring crochet project.

What crochet gifts are you creating for Mother's Day if any.

Also please "Like" & "Share" this post with your friends. (not an entry)

Check out the next amazing give away at Made by Gootie https://www.facebook.com/MadeByGootie/

(This Give Away is not run or endorsed by Facebook.)
Thank you for stopping by Jo's Crafty Hook.  Be sure to catch the 4 crochet designs, the Wrapped In Diamonds Wrap, the Jacob's Ladder Kraddle Blanket, the Fairland Cardigan and the Ombre Waves Tank Top, that are being featured this month.  I pray you all keep following the steps in place to keep you healthy and safe.