September 1-30, 2022 starts the Fall into Autumn Blog Hop.  You can take advantage of daily FREE crochet patterns that are perfect for Autumn!  This blog hop is being sponsored by #wecrochetofficial #wecrochet #knitpicks  There is also a Fall into Autumn Bundle to treat yourself with!  More info below.
There will be 32 crochet designers participating and giving away a FREE copy of their newest Autumn designs!  The image below tells you how the Fall into Autumn Blog Hop works.
Itchin' for Some Stitchin' and Ned & Mimi will be hosting this blog hop.  To visit the Fall into Autumn Blog Hop and to find more information, click on the image below to be directed to the blog hop.  Each day you can also visit the roundup to get the daily free crochet pattern from another fabulous crochet designer's newest Autumn design.
On Sept 23, 2022 I will be giving away FREE pdf copies of my newest Autumn design, the Double Cross Mobius Cowl.  Be sure to come back here on Sept 23, 2022 to grab a free copy of my Double Cross Mobius Cowl.
There will also be a Giveaway!  1 lucky WINNER will receive the 2022 Fall into Autumn Pattern Bundle and the Premium Winding Station Tool Kit from #wecrochet "WOW!!"
Like I said above, you can skip all the blog hopping and treat yourself to the Fall into Autumn Bundle.  
What is the Fall into Autumn bundle?
A collection of all 33 patterns in the Fall Into Autumn Blog Hop.
How much does the bundle cost?
The bundle will be offered at $12.99 from August 31 – October 7, 2022, which is over 90% off what one would pay if the patterns were purchased individually. This comes out to about $0.38 per pattern.
How do I treat myself 
 to one?
Click HERE to purchase your own Fall into Autumn Bundle.

*******************************************************
**Be sure to Subscribe to my Newsletter below.  You will receive a FREE crochet pattern for signing up!  You will also receive more information about these events, Jo's Crafty Hook's News and more**
You will find some of my Premium crochet patterns , by visiting any of my stores, by clicking on the Buttons below.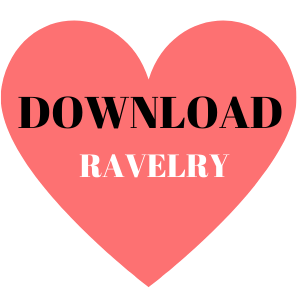 ********************************************************
If you would like me to crochet any of my designs for you or others, I do take Custom Orders.  You can email me with your order or any other questions at j.o@joscraftyhook.com.
********************************************************
Find me, Jo of Jo's Crafty Hook at the places listed below.
Email:  j.o@joscraftyhook.com
Facebook Group Jo's Crafty Hookers
Facebook Group Jo's Crafty Hook Designs
Facebook Page Jo's Crafty Hook
Facebook Page:  Crochet Designer Community