Jo's Crafty Hook's design,Wrapped in Diamonds Wrap, is being featured in the Sun at Home Blog Hop that starts May 11, 2020 and runs until June 1, 2020.  Jo's Crafty Hook Designs design will be featured on May 21, 2020.  This Wrap is perfect for those warm summer days and those long chilly nights.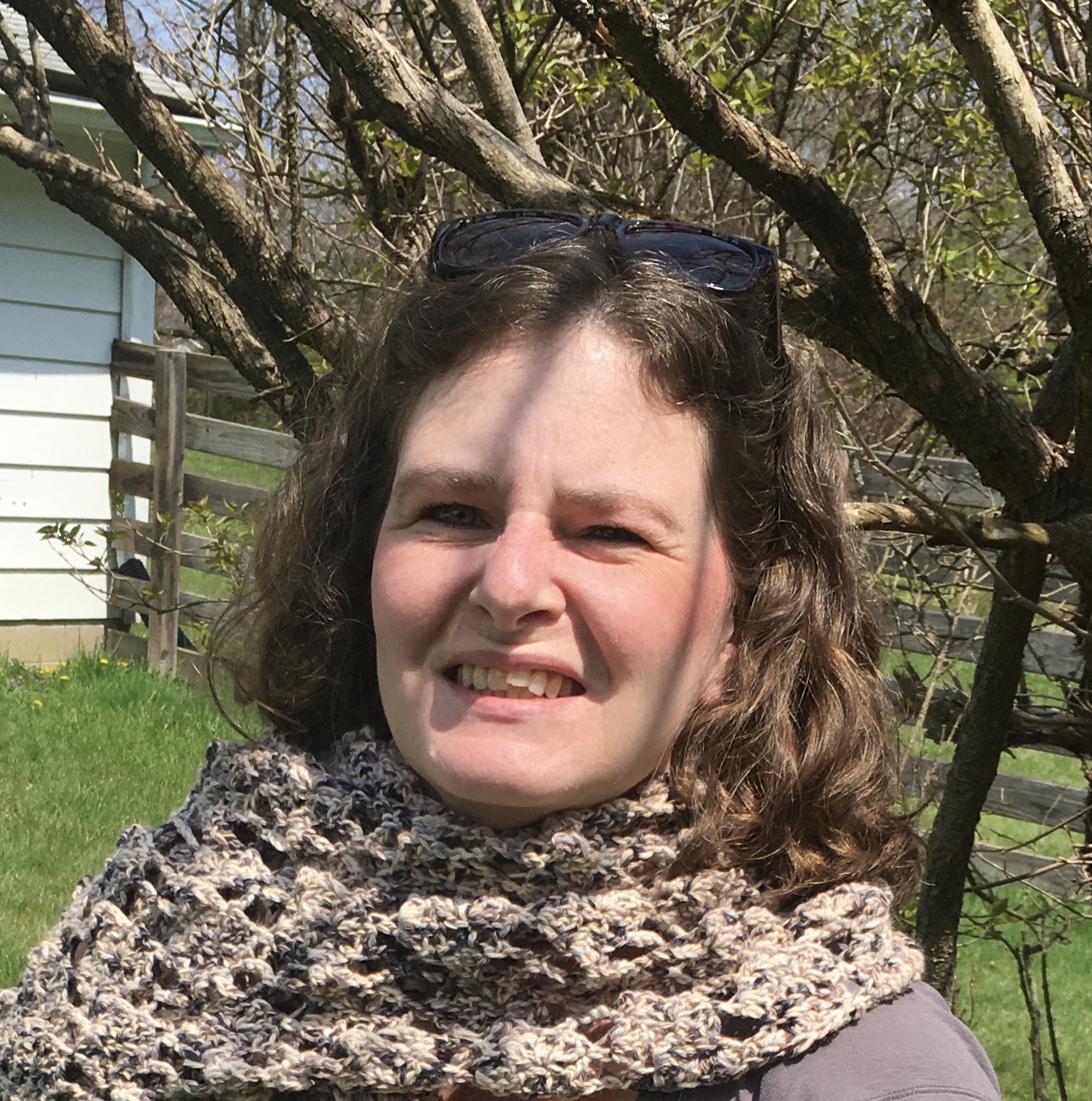 This page contains affiliate links.  You can make a purchase using these links that I provide where I may receive compensation (at no added cost to you.)  Purchases you make will help keep my website, Etsy Shop, and my Ravelry Store going and provide quality designs just for you!
Helen and Sara of Sunflower Cottage Crochet are sponsoring the Sun at Home Blog Hop.  There are 22 fabulous crochet designers that have the perfect crochet pattern to match the Sun at Home theme.  To see the free crochet pattern of the day and more information about this event, click on the button below to be directed to Sunflower Cottage Crochet.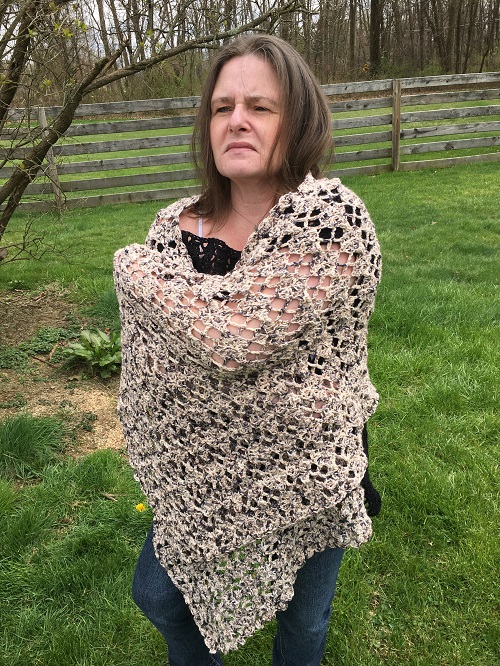 On May 21, 2020 you will be able to download an Ad Free PDF crochet pattern of my Wrapped in Diamonds Wrap for 24 hours!  There are 2 ways you can get the free crochet pattern.  One way is to use the Coupon Code SUNATHOME at my Ravelry Store here.  The second way is to click on the Button below and you will be directed to Ravelry and the crochet pattern.  Be sure to save the crochet pattern in your Favorites while at Ravelry!
In designing my Wrapped in Diamonds Wrap I was scrolling through Pinterest trying to find some inspiration for a new design.  I was scrolling through my Crochet Stitches Board, which can be found here, looking for that perfect stitch.  I came across the Argyle Shell Stitch and fell in LOVE!!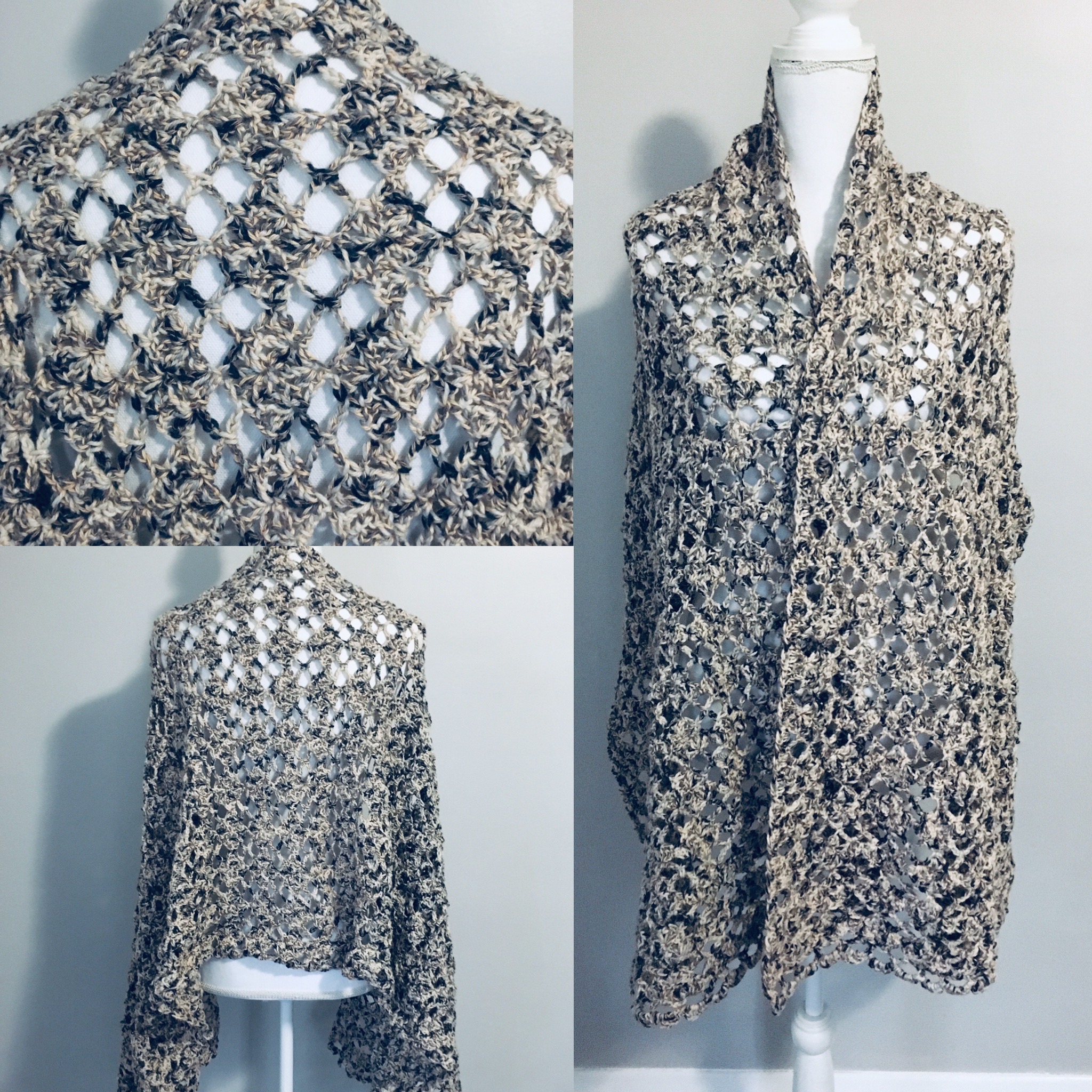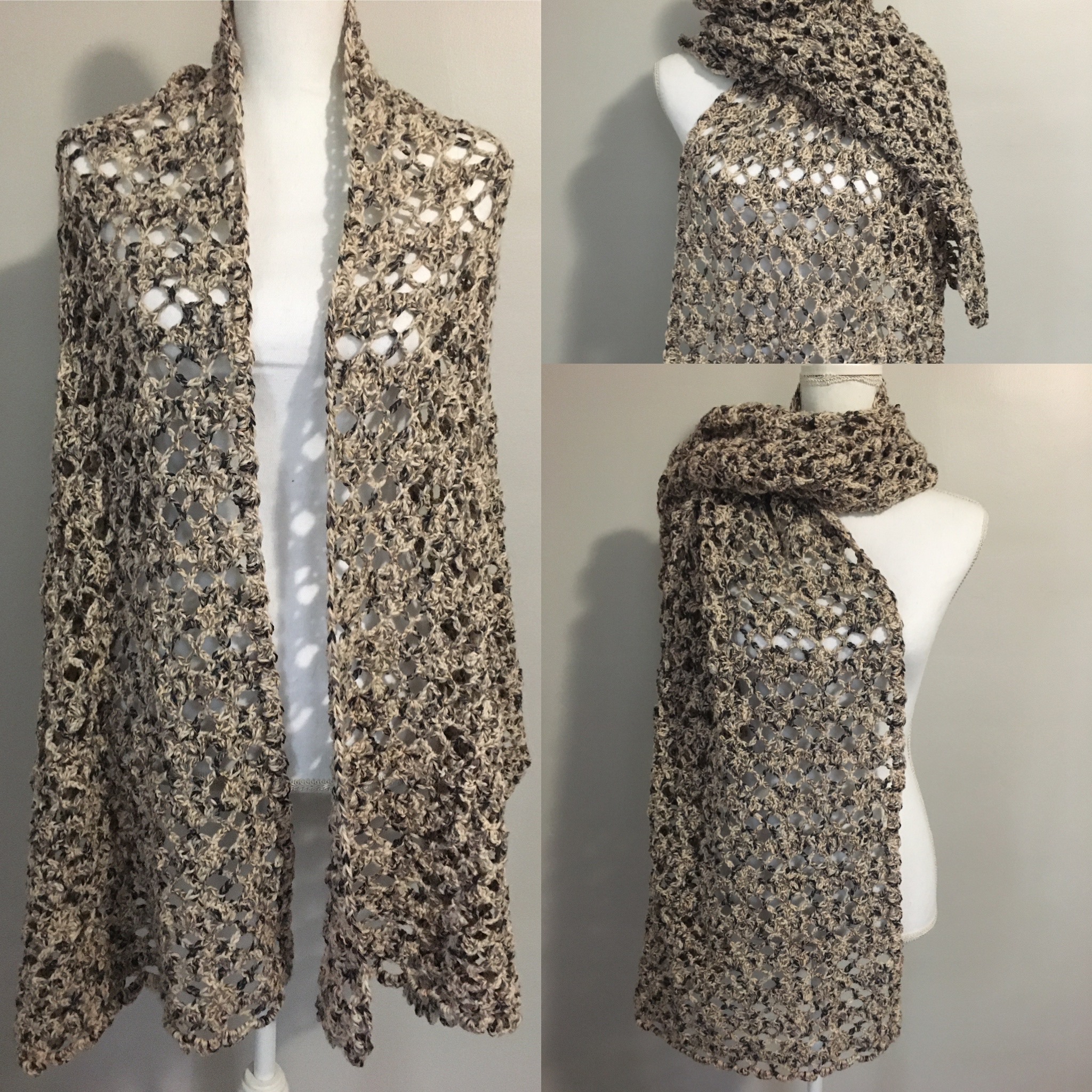 My Wrapped in Diamonds Wrap measures 26″ wide x 73″ long.  The yarn I used is Lion Brand Coboo Yarn.  I used 1000 yards of this beautiful lightweight cotton and bamboo mix.  You can make yours any size you like.  I wanted it long to be able to wrap around myself.
The Argyle Shell Stitch consists of a 4 row pattern repeat.  The pictures below show how the Diamonds take shape after each row is added.  Rows 2-5 create the pattern repeats that build the Diamond shapes.
As you can see by the picture below the Argyle Shell Stitch creates the perfect Diamond shapes that come out in the Wrapped in Diamonds Wrap.  The picture below also shows the Edging that I created to surround the beautiful Diamond shapes.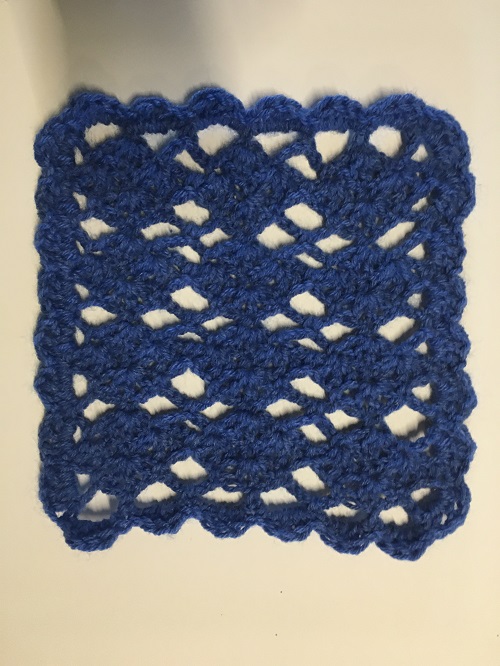 You can use the Argyle Shell Stitch yourself and create a beautiful Wrap,  Blanket, and so much more!  I have a Video Tutorial that has a great example on how to crochet the Argyle Shell Stitch.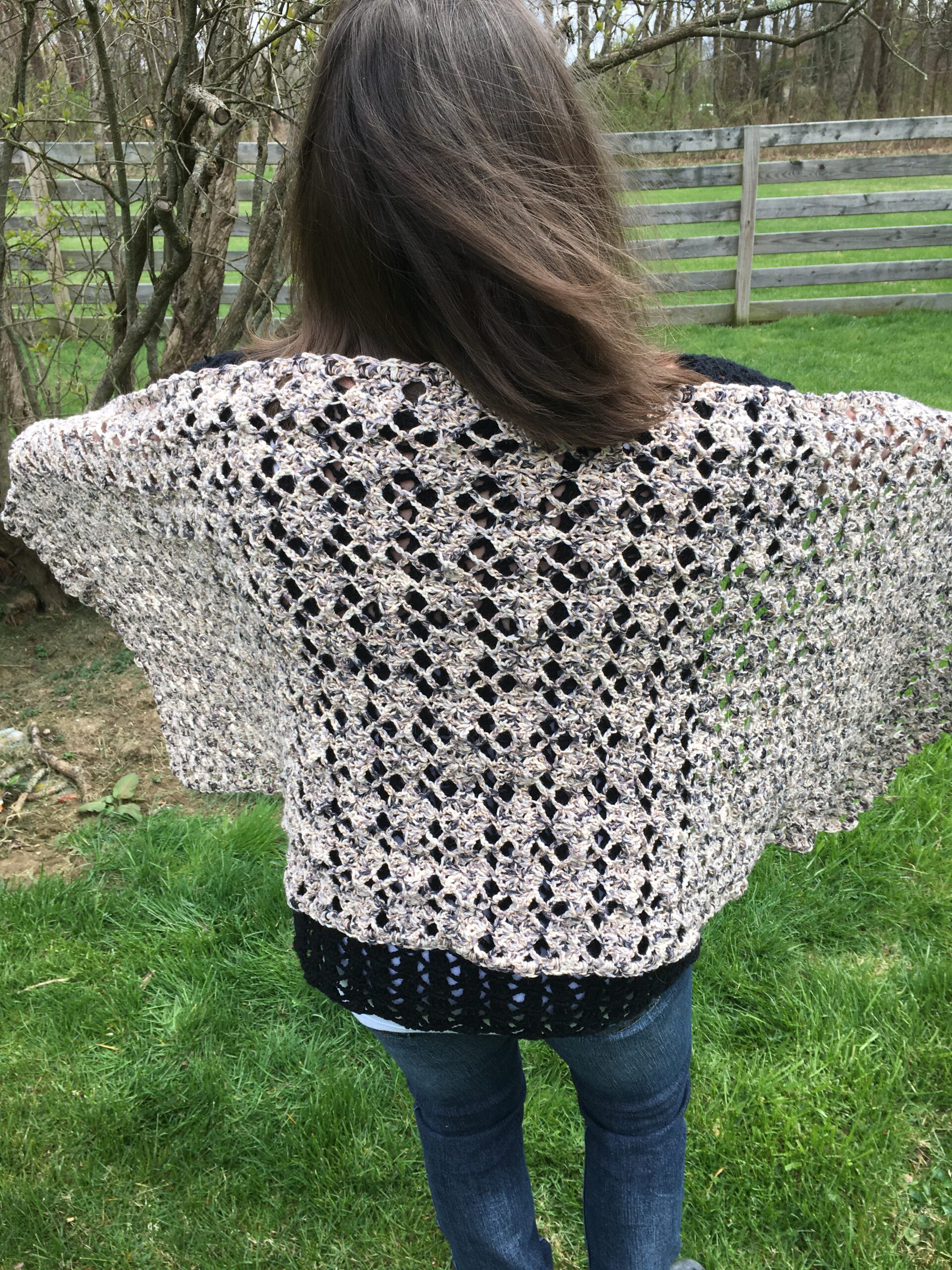 To purchase the Wrapped in Diamonds Wrap's Ad Free PDF Crochet Pattern from Ravelry you can find it here.  While you are there, be sure to check out some of my other crochet designs here.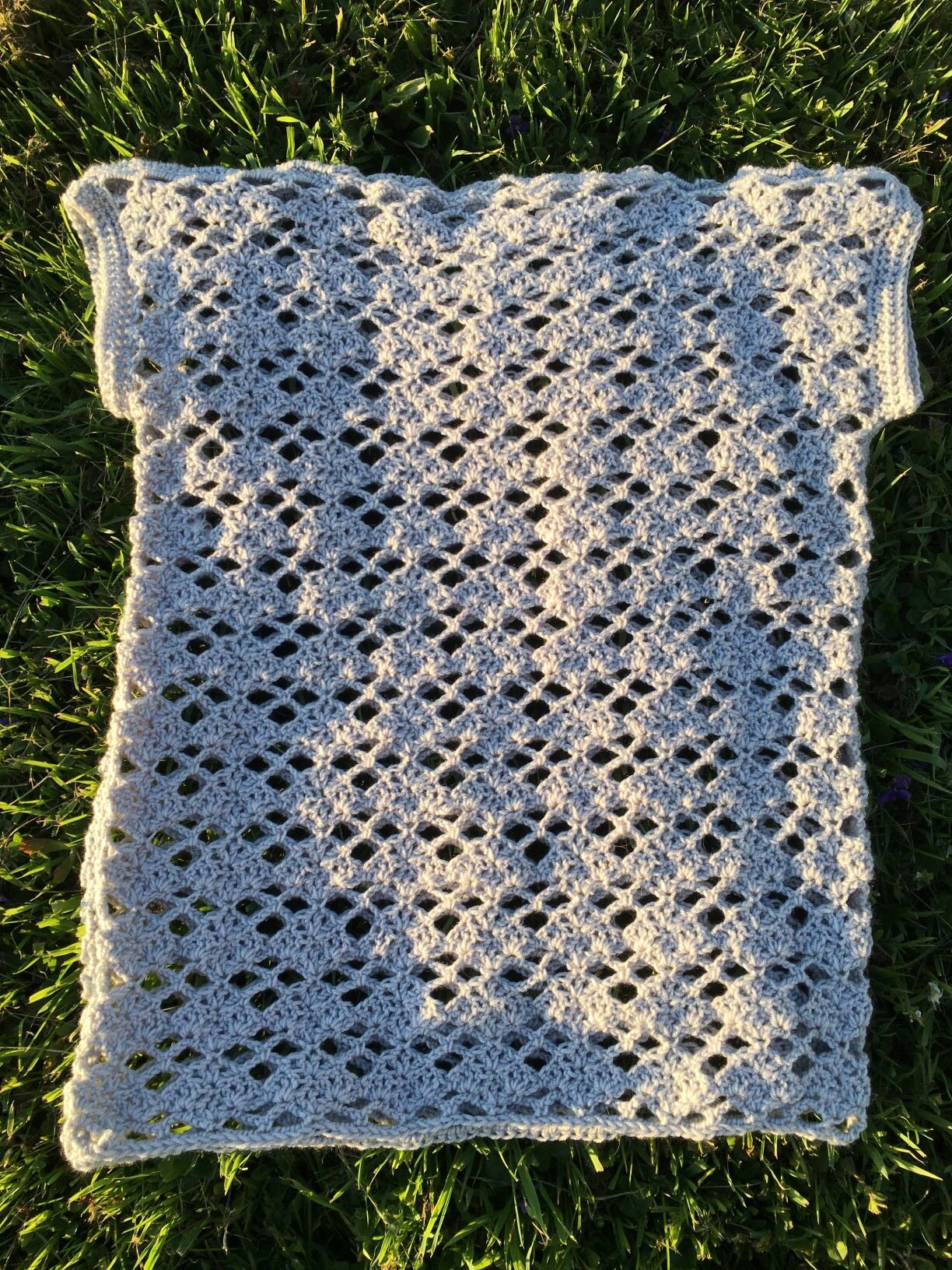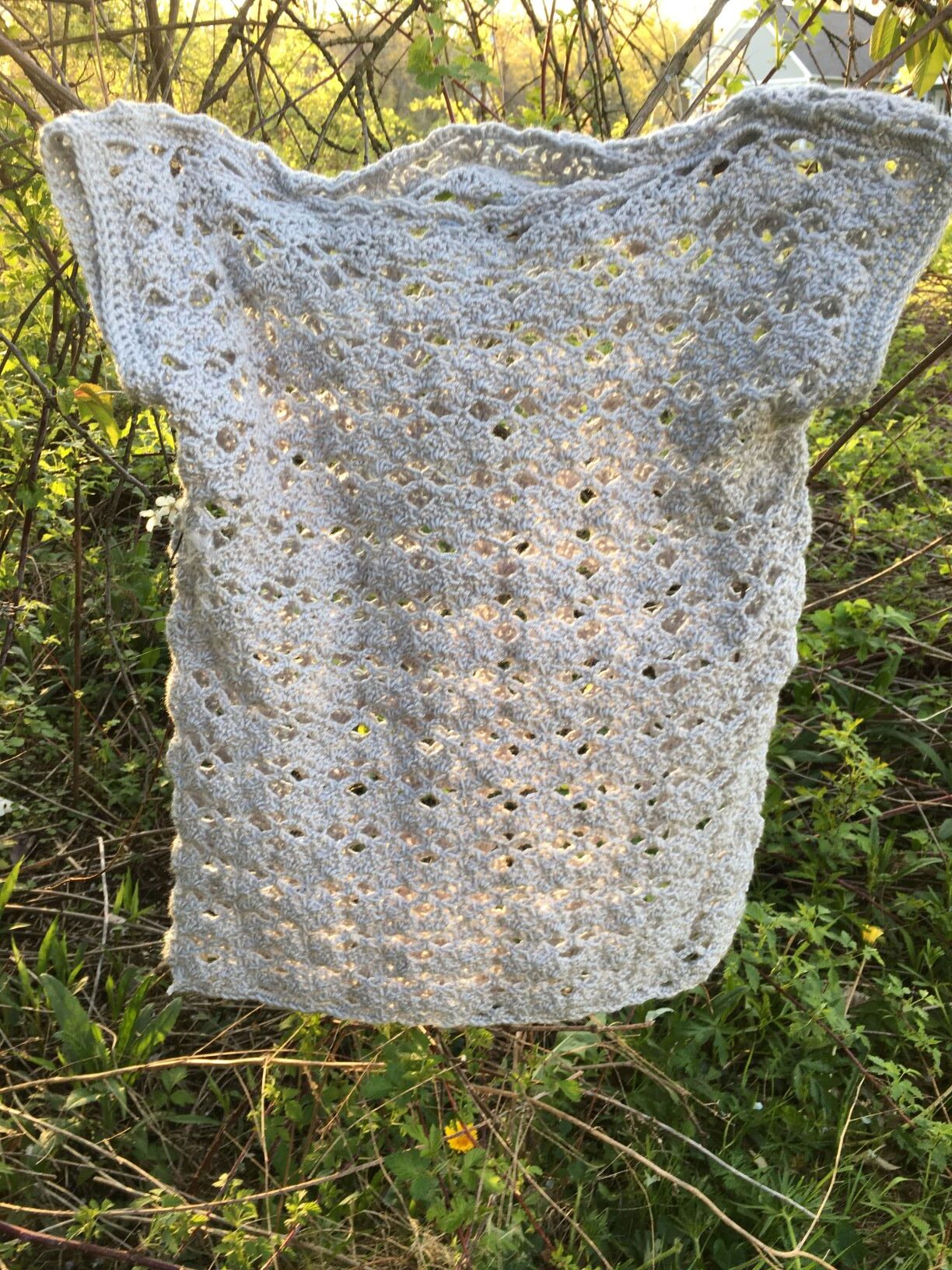 I LOVE the Argyle Shell Stitch so much that I have designed a lightweight Summer Tee!  The crochet pattern will go into the Testing Phase next month!  If you are interested in Testing the Summer Tee or any of my newest designs, you can join me at Jo's Crafty Hook Designs Tester Group here!  The Nellie Summer Tee below is in the Testing Phase right now.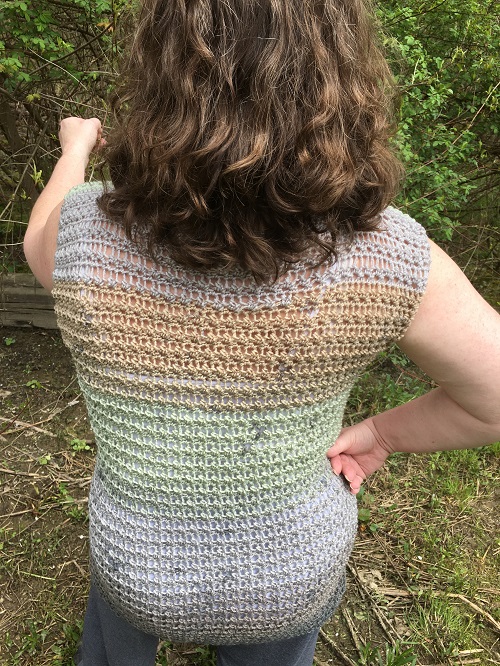 Be sure to stop by Sunflower Cottage Crochet daily to get your free crochet patterns and check out the Sun at Home Event and the fabulous crochet designers!
Find me, Jo of Jo's Crafty Hook Designs at any one of these places listed below!
Website:      www.joscraftyhook.com
Etsy Shop:    www.etsy.com/shop/JosCraftyHook
Facebook:     www.facebook.com/JosCraftyHook
Facebook:     www.facebook.com/JosCraftyHookDesigns
Ravelry:       https://www.ravelry.com/designers/jos-crafty-hook
Instagram:    www.instagram.com/joscraftyhook
Instagram:   www.instagram.com/jo_bear38
Pinterest:     www.pinterest.com/baird0095
Twitter:         www.twitter.com/joscraftyhook
Twitter:        www.twitter.com/jo_bair
YouTube:  https://www.youtube.com/channel/UCk-6IB36bg4gkvaawn3xfdg
From the Designer:
Thank you for your interest in my website Jo's Crafty Hook!  Check out my other patterns at my Etsy Shop JosCraftyHook or at my Ravelry Store Jo's Crafty Hook Designs!  While you are at my website be sure to subscribe to my Mailing List and Newsletter.  This way you will be notified when I release another pattern or blog post!
 If you have any questions or concerns about this pattern or any other pattern please find me at Jo's Crafty Hook Designs on Facebook or email me at jo@joscraftyhook.com
You are free to sell or gift the item, please do NOT claim this design as your own.   Please forward any one who would like to do this crochet pattern or any of my patterns to my Etsy shop, the Ravelry Store, or to my website.  The web addresses for any place to connect with me are listed below.
Every purchase of my patterns helps!  It allows me to buy more yarn so I can create and design more Handmade Crocheted Creations for you to enjoy.
I would LOVE to see your version of my designs!  You can "Hook It" at my Ravelry Jo's Crafty Hook Designs OR add a pic on my Facebook Page Jo's Crafty Hook Designs OR at any one of the places below that allows you to connect with me!  Pictures, Comments, Feedback, etc. are ALWAYS welcome! Be sure to stop by my website www.joscraftyhook.com and my Facebook Page Jo's Crafty Hook Designs!