The Shades of Autumn Blog Hop hosted by Agat Gootie of Made by Gooties started already, October 1, 2021.  I am collaborating in this event and I am giving away a free pdf copy of my Acacia Skirt Crochet Pattern on October 5, 2021!
This post contains affiliate links.  If you make a purchase using these links I may receive compensation (at no added cost to you.)
The image below tells you how the Shades of Autumn Blog Hop works.
To get the free crochet pattern offered daily by a different crochet designer, you will visit the blog hop from Made by Gootie by clicking on the image below.
The Acacia Skirt Crochet Pattern was released in early September.  I am so proud of this new design, as this is my first skirt crochet pattern.  Let me tell ya, it won't be my last!
This new design has a technique I have never used before, it uses your body type.  It can be customized to fit you from your waist to your hips to the body of the skirt!  There are also 3 length suggestions inside the pattern that you can choose from or you can crochet it to fit your own custom length.
On October 5, 2021, my day, be sure to visit the round up post to get the Coupon Code needed to get a free pdf copy of my Acacia Skirt crochet pattern.  Click on the image below and you will be directed to my pattern at Ravelry where at Checkout you can insert the Coupon Code provided.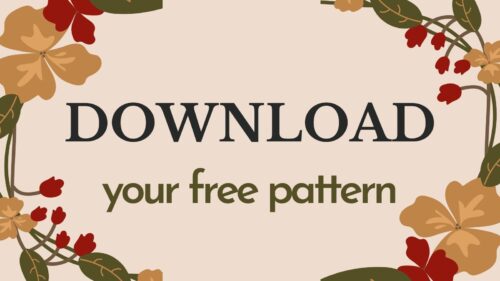 Be sure to sign up for my Newsletter while you are here at my website.  As a new subscriber you will receive news about upcoming sales, new free crochet patterns, giveaways and more!
​ ​​
You can find out more information about the Acacia Skirt crochet pattern below.  There you can decide for yourself if you want a free pdf copy of the pattern.
If you decide you don't have time to visit the blog hop daily, you can purchase the Shades of Autumn Blog Hop Bundle.  Inside the bundle you will find 22 crochet patterns, instead of 20 for $8.99.  This is 90% off the retail price of all 22 crochet patterns!   Also before checkout Agat is offering her 5 Mindless Crochet Stitches eBook for 25% off!  Click on the image below to purchase a copy of the Shades of Autumn Blog Hop Bundle!
The name of the skirt is a little different.  I used the Wattle Stitch as the main stitch for the body of the skirt.  When you think of the word wattle, you think of that fleshy, flabby stuff that is found on roosters or turkeys lol that is not the definition I wanted for the skirt.  lol  So I looked up the meaning of wattle and that is where I found out the name Acacia.  An acacia is a type of flower that can be found in Australia and the branches and stalks are used for a type of fencing or walls.  Below is a picture of an acacia flower.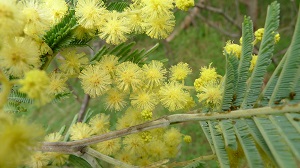 If you don't crochet or don't have the time to make one for yourself or family or friends, I would be more than happy to crochet one for you! You can fill out the Custom Order Form below or email me at jo@joscraftyhook.com and we can discuss how to make it to fit your style, size, and color(s)!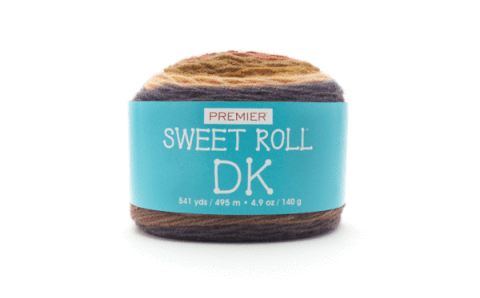 Below you will find some details about the acacia skirt that are part of the pattern and can help you decide if you would like to crochet this skirt for yourself or someone you know.
Notes:
The waistband is worked in the round.
The rest of the skirt is worked in rows and are joined.
Alt ch 2 or ch 2 counts as a half double crochet.
There are 3 parts to the skirt, the Waist, the Hips, and the Body.
Sizes range from 24" 26" 28" 30" 32" 34" 36" 38" 40" consecutively.  If you need a wider waist, you can use the gauge and adjust your stitch count accordingly.
There are 2 types of ties for the waistband that can be found at the end of the pattern as another option to add to your skirt.
Gauge:
US H Hook or 5mm
12 hdc x 12 rows = 4"
I used Lion Brand Mandala Yarn, if you can not find that or would like to try a new kind of Light/DK Weight Yarn, you can try Premier's Sweet Rolls DK.  I just bought some in Iceberg and let me tell ya………it is Heavenly!  You can get 10% off your order until 10/4/21.  Click on the image below and use my affiliate link to buy some today!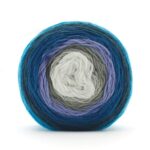 I have also used Paintbox DK from LoveCrafts on more than one occasion.  Their yarn is SO dreamy!  They actually have a sale going on, 10% off their Paintbox Cotton DK 5 Colorway or Stylecraft DK 5 Colorway this week.  Click on the image below and use my affiliate link to buy some today!
If you would like to purchase a copy of the Acacia Skirt crochet pattern, it can be found at my Ravelry Store and Etsy Shop.  If you are not an email subscriber, then now would be the perfect time to sign up!  As a new subscriber, you will get $3 off to be used at my Ravelry Store, so you can apply this to the purchase of the Acacia Skirt Crochet Pattern!
I am SO proud of my testers and their versions of the Acacia Skirt!  They all customized the pattern to fit their size and length preference.  Thank you Kami Jones, Beth Bjerklie, Rachael Knights, Sallyanne Fisher, Becky Cupin, Danielle Hanken Tetreault, and Emily Funk!  Check out their gorgeous work below!